ReQuirements Management
Organize, review, prioritize
ReQtest makes creating and managing requirements effortless, as requirements management should be. ReQtest supports both agile and traditional development methods and makes it easy to get a complete overview of all your requirements.
Organize
ReQtest offers several ways of organizing and viewing your requirements. Store them in folders and view the hierarchy in a tree view. Requirements management; have it your way!
The detailed view on the right presents information about the requirements' priority, status, comments, date created, whom by and much more. This makes your requirements management much easier. And speaking of organisation, we also have a world class Agile Board!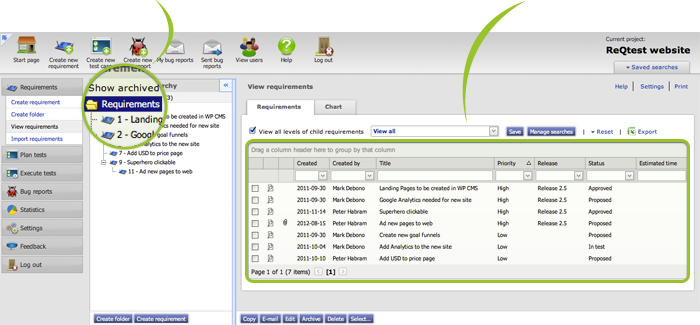 Review and track all changes
When a user edits a requirement in ReQtest, information about the changes made is saved in the item's history. Each change lists the time the change was made and the name of the user who made it, followed by the details of the change (what was changed and how). This way you can keep track of everything.
Keep track of requirement status
Requirements can be tracked to see which ones are proposed, ready for testing or approved. You can change the names of status values and even add additional ones if needed.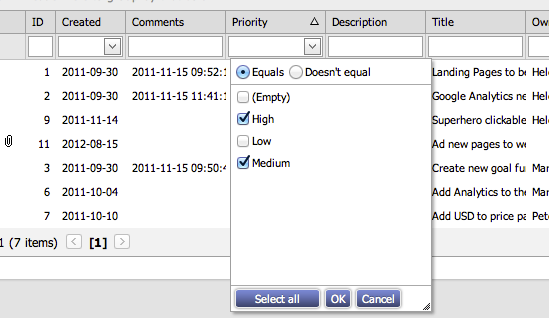 Powerful prioritization
Ranking and prioritizing requirements is also a task in ReQtest. Prioritize requirements using any kind of scale you prefer: numeric, high/low/medium, or the MoSCoW scale (Must, Should, Could and Won't).
Attach files to clarify requirements
Attaching files such as design documents or mockups to requirements is very simple. This helps to clarify the requirements and is very helpful in requirements management. Testers can view requirements to easily write test cases, developers can use requirements to design and develop the system, and decision makers can quickly access decision support materials.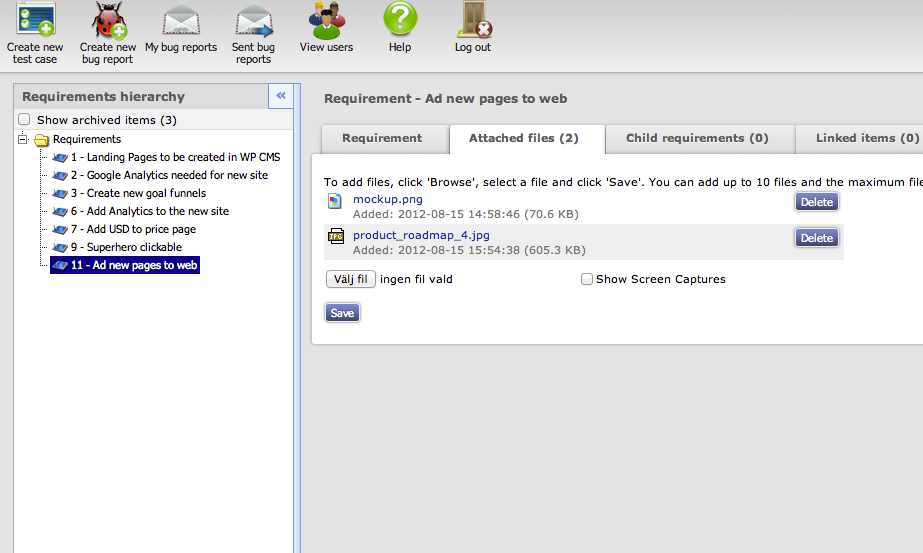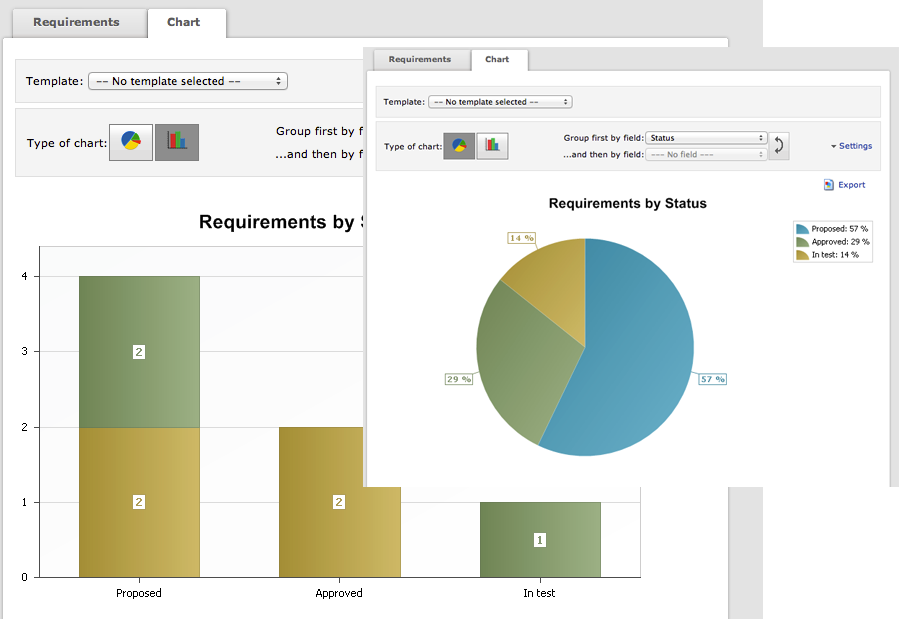 One-click charts
Large amounts of data can be filtered and visualized in a bar- or pie chart with a single mouse click. Export the chart to Word, Power Point or similar applications within seconds to create great looking reports and show off how well your requirements management is going!