ReQtest | Release High-Quality Software
Book a demo with our Solution Experts to learn how ReQtest can help you effectively manage your requirements and testing.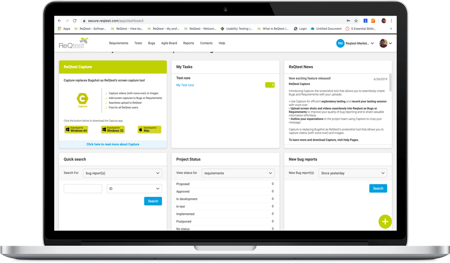 In this 30-minute ReQtest demo, you'll learn how to:
Manage requirements with full traceability
Plan, execute & follow up on testing
Capture & track bugs
Record your testing session
Integrate ReQtest with JIRA projects
For any queries, email us at sales@reqtest.com
Book your demo
Discover how to release great software
Discover how to release great software




















Many happy customers around the world.

We almost chose HP Quality Center but ReQtest does the same for a fraction of the cost.
– Peter Andresson


We wanted a cloud-based solution so that we could avoid handling installation and maintenance and local configuration. We did not want to commit ourselves to a costly investment up front. Our goal was to find a tool that was installation-free and maintenance free.

After using ReQtest for a while, I can say that we are very satisfied with how it works.