How Business Analysts use ReQtest to handle their challenges?
ReQtest is a tool crafted for Business Analysts to improve their productivity, efficiency & collaboration.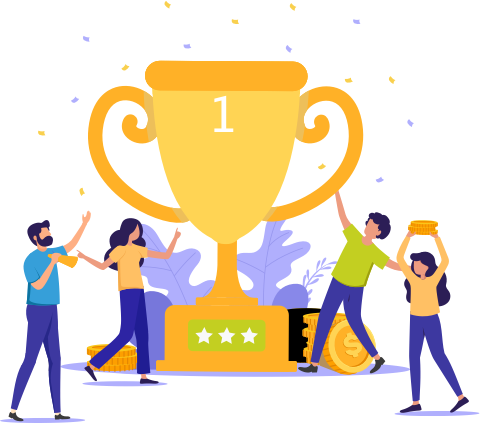 ReQtest solutions to common challenges of Business Analysts
As a BA, you have to handle many challenges such as conflicting interests of the stakeholders and manage the focus shifts of the customers.
Effective Documentation
The well-documented requirements are crucial for Business Analysts to define the project scope. The Requirements module in ReQtest helps to document requirements in a list & tree-based structure. Business Analysts can collaborate with the stakeholders to eliminate any ambiguities in the requirements.
Transparent Communication
Communication is the key to keep all the project stakeholders on the same page. ReQtest eliminates any possibility of conflicting interest of the stakeholders. All the stakeholders get a single view of all the requirements which increases transparency & improves communication.
Improve Collaboration
Good collaboration forms the basis of successful planning & execution of the project. The Agile Board in ReQtest acts as an easy to use collaboration platform for development, testing team & stakeholders. It establishes two-way communication with all project team members & stakeholders.
Real-time Tracking
Staying updated on the completed and pending tasks help in forecasting accurate timelines. ReQtest makes it easy to track project progress in real-time. Access the status of the requirements whether they are done, in progress or under review in a single click.
Forecast Scope Creeps
Any potential scope creeps can detour the progress of the project. ReQtest offers Reports module to get information on any possible scope creeps that can affect the progress of the project. Prioritize requirements in the Requirements module to effectively avoid any scope creeps.
Jira Integration
Integrating your existing tool with Jira allows you to take advantage of both the tools. ReQtest's Requirements module allows full two-way synchronization with Jira. Get full requirements traceability with JIRA-ReQtest integration.
ReQtest : Essential Tool for Business Analysts
A Business Analysts requires a tool that facilitates requirements management and promotes collaboration. ReQtest is a tool crafted for Business Analysts to improve their productivity, efficiency & collaboration. It provides solutions to the most common requirements management challenges.