Visual Bug Reporting made easy
ReQtest provides you with a desktop app for capturing bugs with video or images and seamlessly upload them to ReQtest. This is the fastest and easiest way of capturing and documenting bugs on the market!
Add images or videos with voice over to your bug reports
Add comments directly to the snapshot to provide effective feedback
Create instant bug report & transfer it to ReQtest
Get the bug report to the right person – right away!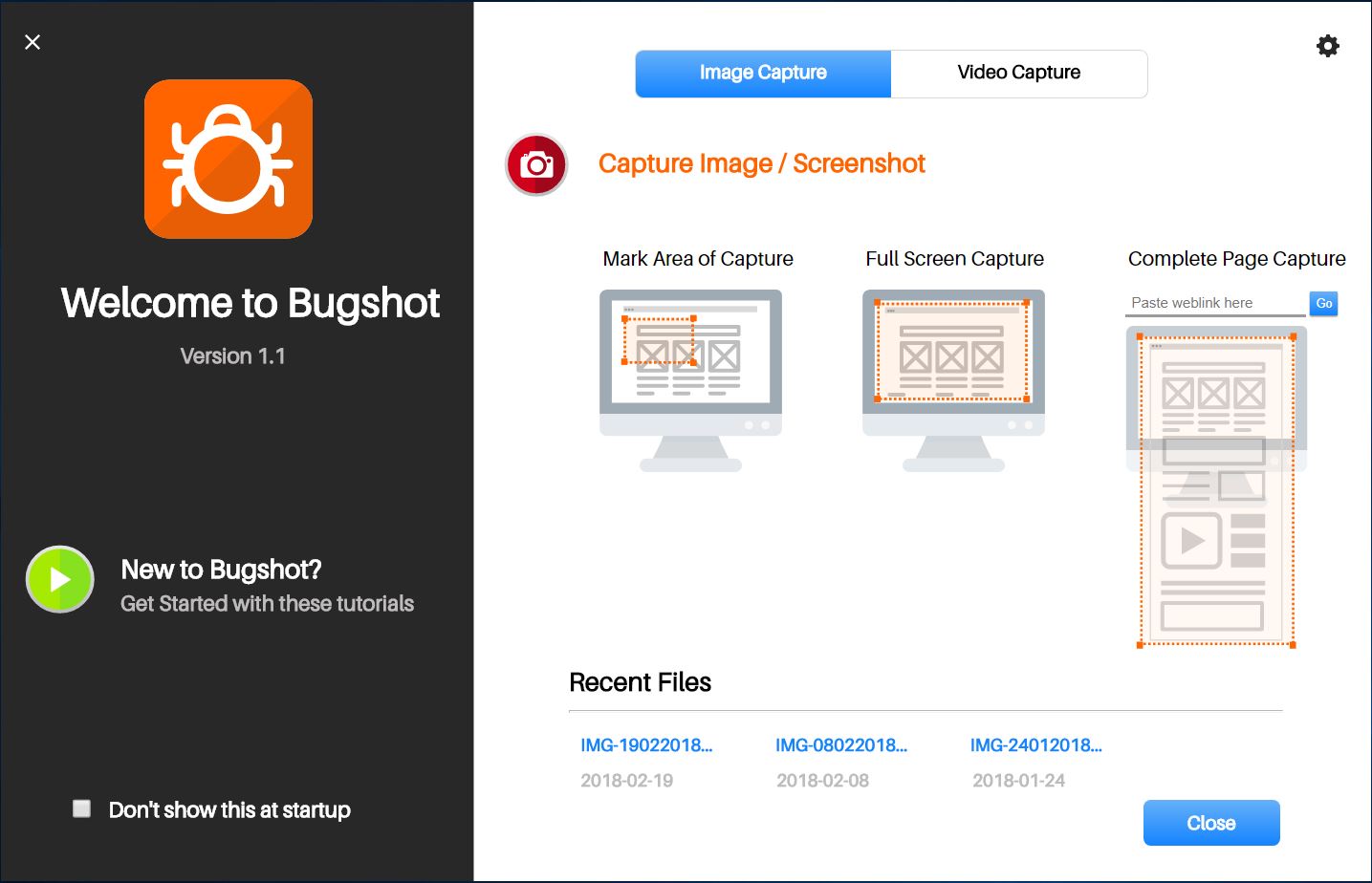 Visual bug reporting software and issue tracker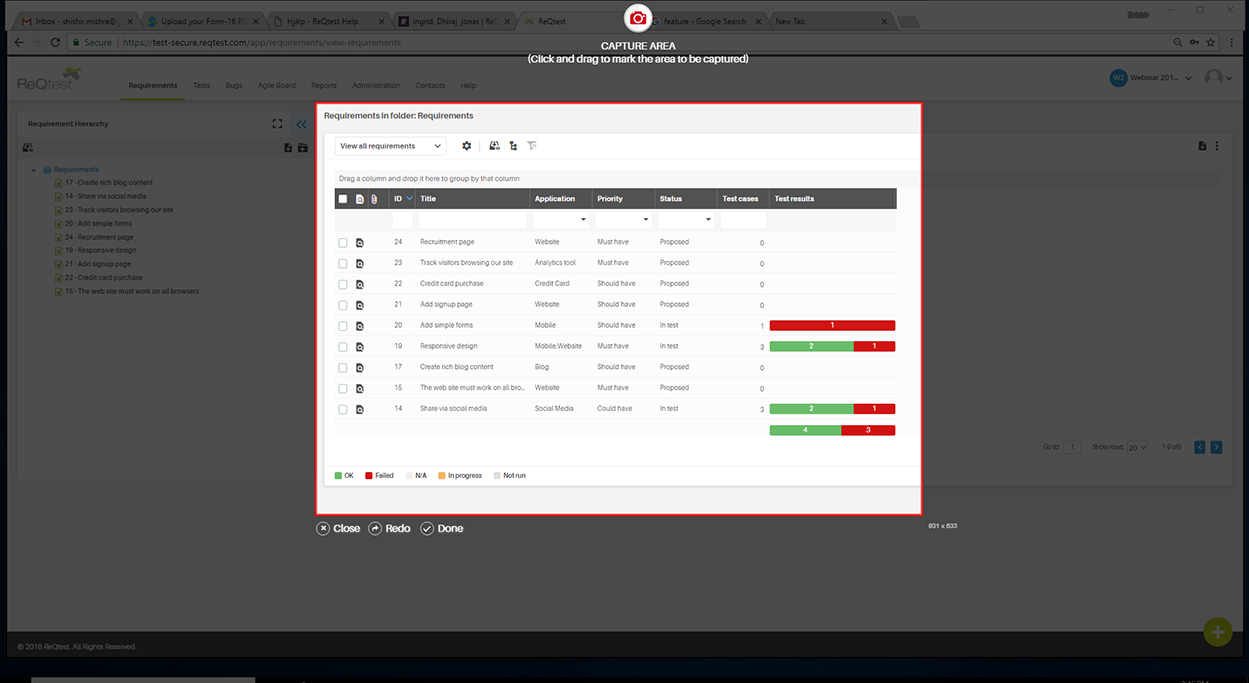 Capture the bug in its visual context
Make a screen capture of the entire page, the screen or a designated area
Add comments directly on the snapshot & avoid the hassles of additional explanation
Transfer the bug visuals with comments to ReQtest as a bug report
Bugshot gets the message through faster
When finding bugs, you won't have to waste time describing the context of the bug, you only need to snap the bug and comment – in context.
Image and comments in combination gets the bug fixer the necessary information at a glance.
The bug fixer doesn't have to waste time interpreting feedback, it's already crystal clear!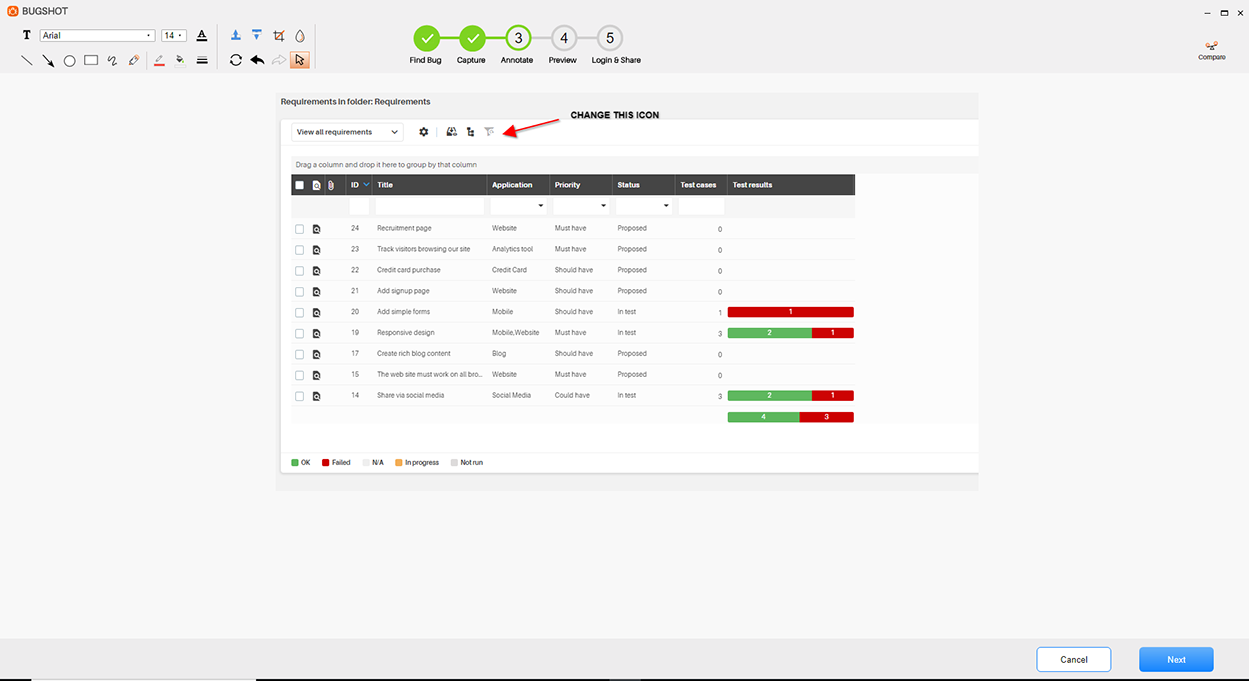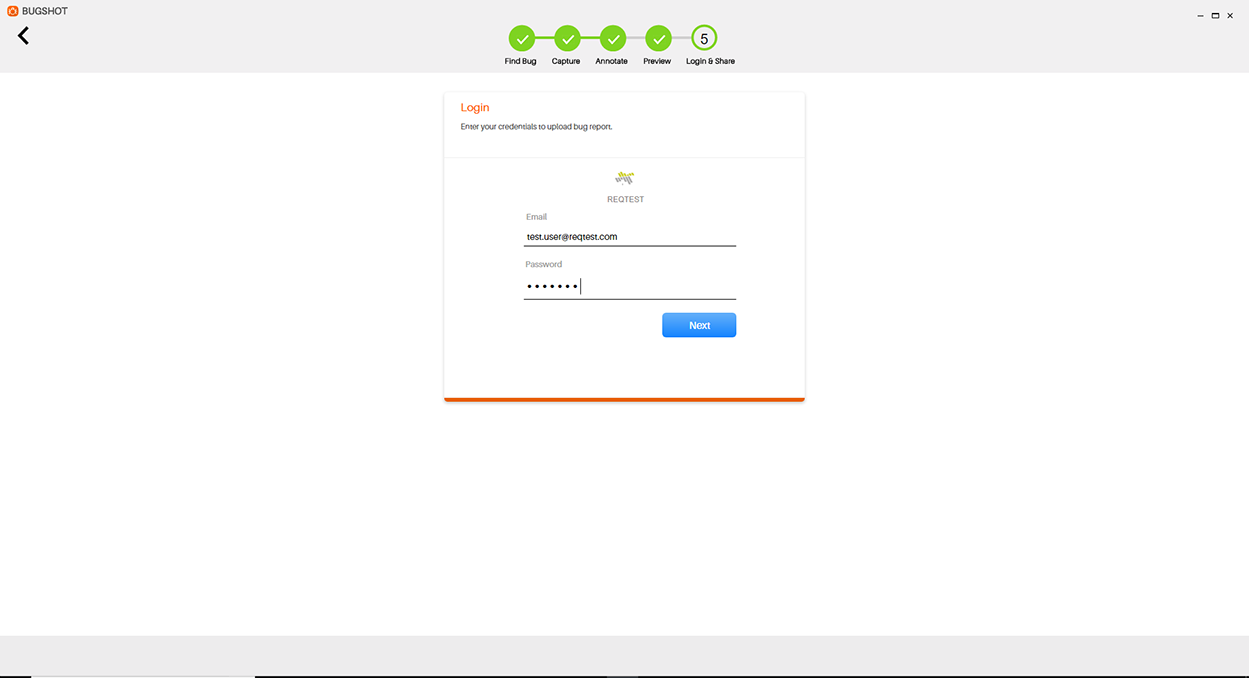 Get the bug report to the right person – right away
Create the bug report directly in Bugshot and transfer it to ReQtest, making it easy for the right person to get the right information in the right context.
Use the Bugshot app whenever you find a bug and snap it, without being logged in to ReQtest.
By lowering the barrier and making it easy to document bugs, fewer bugs will be left unfixed. Also it will be easier to see the big picture to ensure quality.
2. Login by using your ReQtest credentials.
3. Snap a picture of the bug, add comments and generate a bug report in ReQtest.