The offices here at ReQtest were uncharacteristically quiet over the summer, as many of our team members were abroad or all over Sweden enjoying their summer holidays after a very busy eight months.
Of course, now that summer is nearly over, we're back in full swing and ready to double down and get working after some well-deserved rest. But, before we resume with our work and our usual series of helpful blog posts (which never really stopped anyway), we thought of giving you a glimpse of what we were up to this summer by sharing a few photos from our personal holiday albums.
Enter the ReQtest team.
Colin Ingram – Software Developer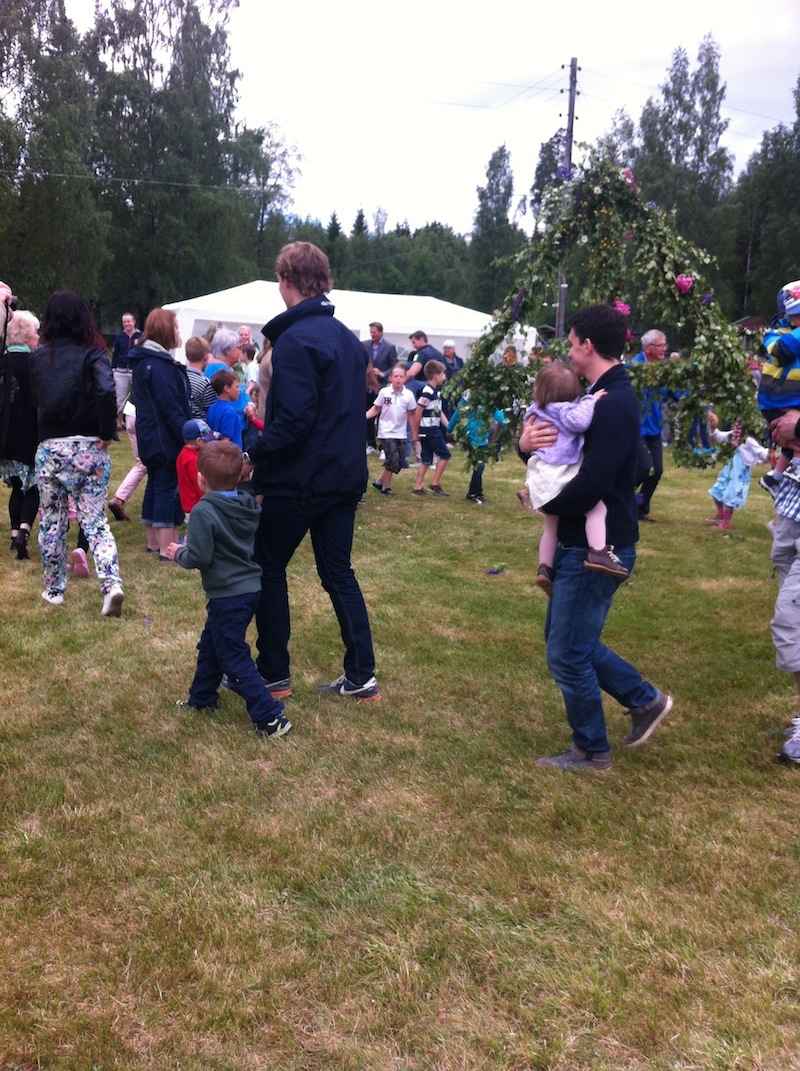 Over the holidays, Colin, one of our developers, had the opportunity to take part in his very first Swedish midsummer celebration with his girlfriend's family near the city of Västerås. During the event, he practiced some his dance moves around the maypole, or midsommar stång as it's known in Sweden, ate a traditional Swedish herring cake (known as silltårta) and had a not-so-pleasant encounter with bäska droppar – a particularly potent type of Swedish liquor!
Annika Noaksson – Web Front-end Developer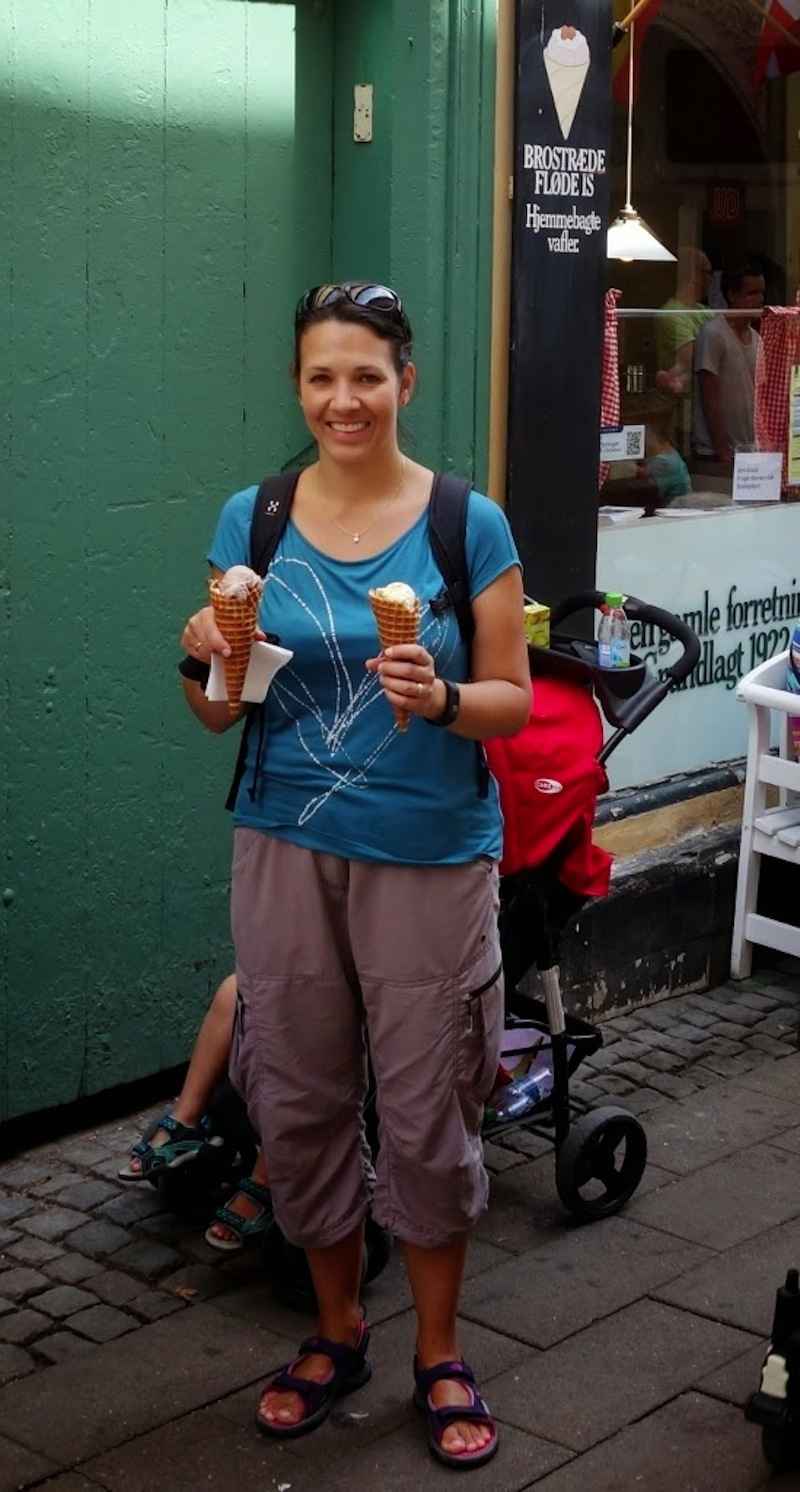 Our front-end developer, Annika, sent us the picture above showing her cooling down with not one, but two ice cream cones, after visiting the historic Renaissance castle at Kronborg in the town of Helsingör, Denmark, which was immortalised by William Shakespeare as the fictional Elsinore, seat of the royal family in Hamlet.
Henrik Gunnarsson – Software Developer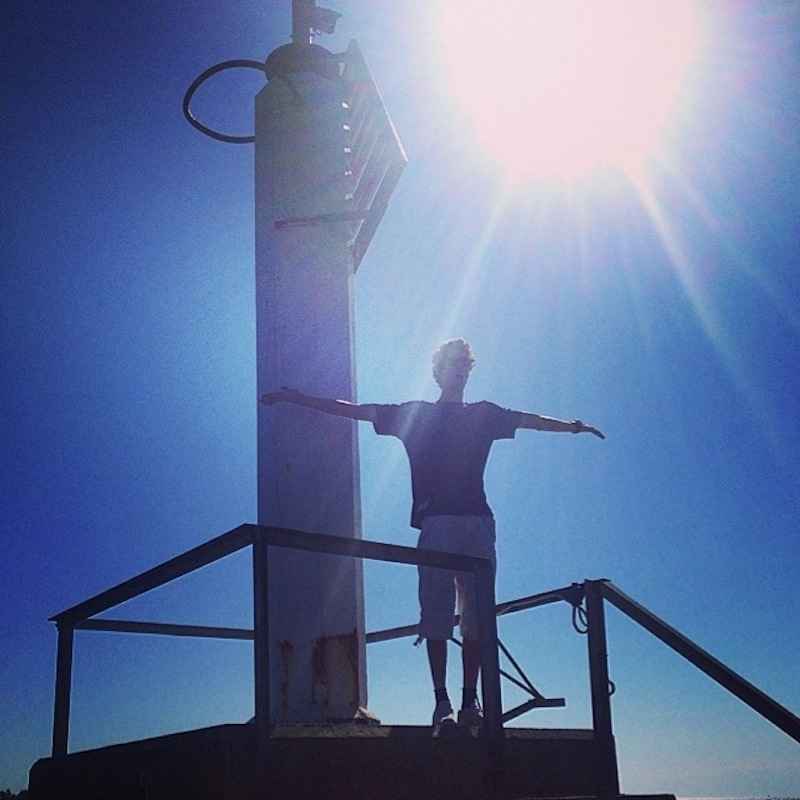 Henrik sent us this picture of a very beautiful and sunny day taken while he was vacationing in the picturesque fishing town of Byxelkrok, Öland. Henrik spent his holidays roughening on a budget road-trip with some friends, where they slept in tents or inside their car.
Tobias Malltorp – Front End Developer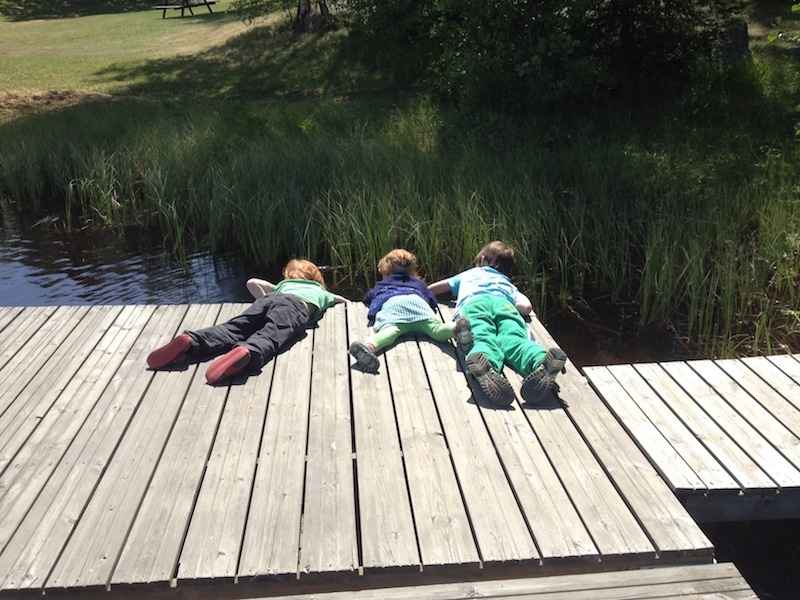 Tobias also found us a picture from his vacation. Regrettably, however, he reported that not a single one of him on holiday exists, as he was behind the lens all the time, snapping all the pictures himself. The kids enjoyed themselves by the looks of it though!
Fredrik Meyer – Software Developer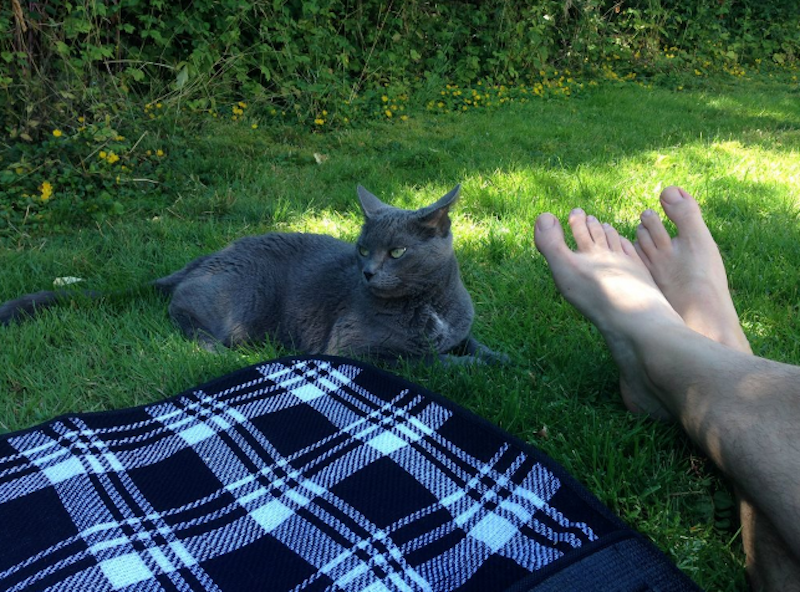 Home sweet home! For Fredrik this was his first summer as a homeowner, so he and his wife have decided to spend the summer enjoying their new residence and tending to their garden: cutting the lawn, rooting out weeds, and planting various fruits and vegetables. According to Fredrick this was a welcome change from being locked up in an apartment! In his photo we see one of their cats enjoying the cool shade outside during an impromptu backyard picnic.
Per Eriksson – Sales Manager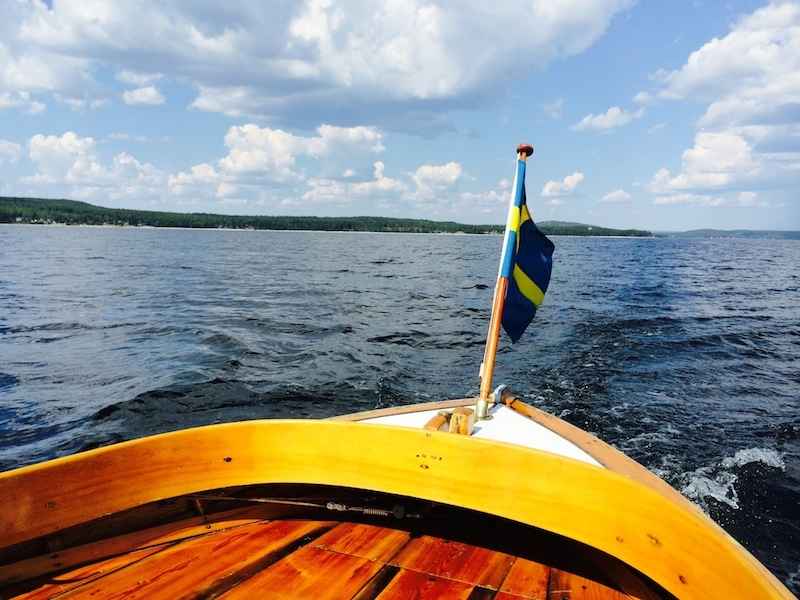 Our sales manager Per Eriksson sent in this rather patriotic picture showing the Swedish flag flying at the prow of a boat while he and his family were cruising around the northern part of Sweden and enjoying the great summer weather.
Ulf Eriksson – ReQtest Founder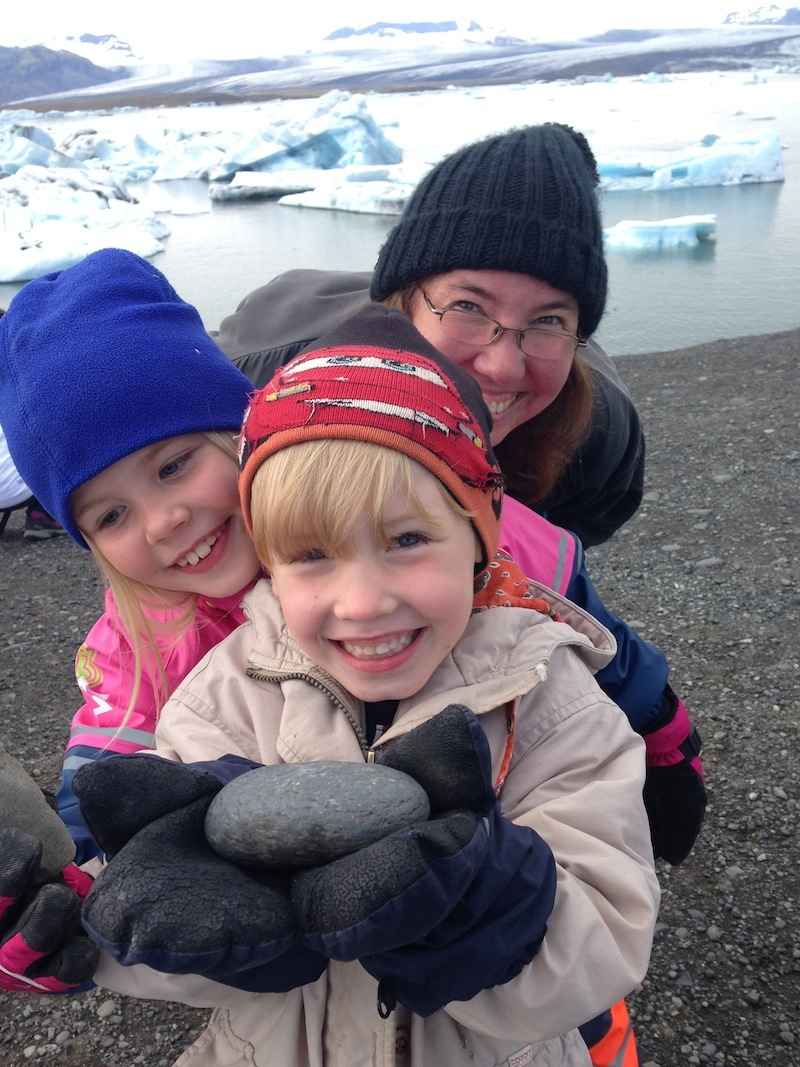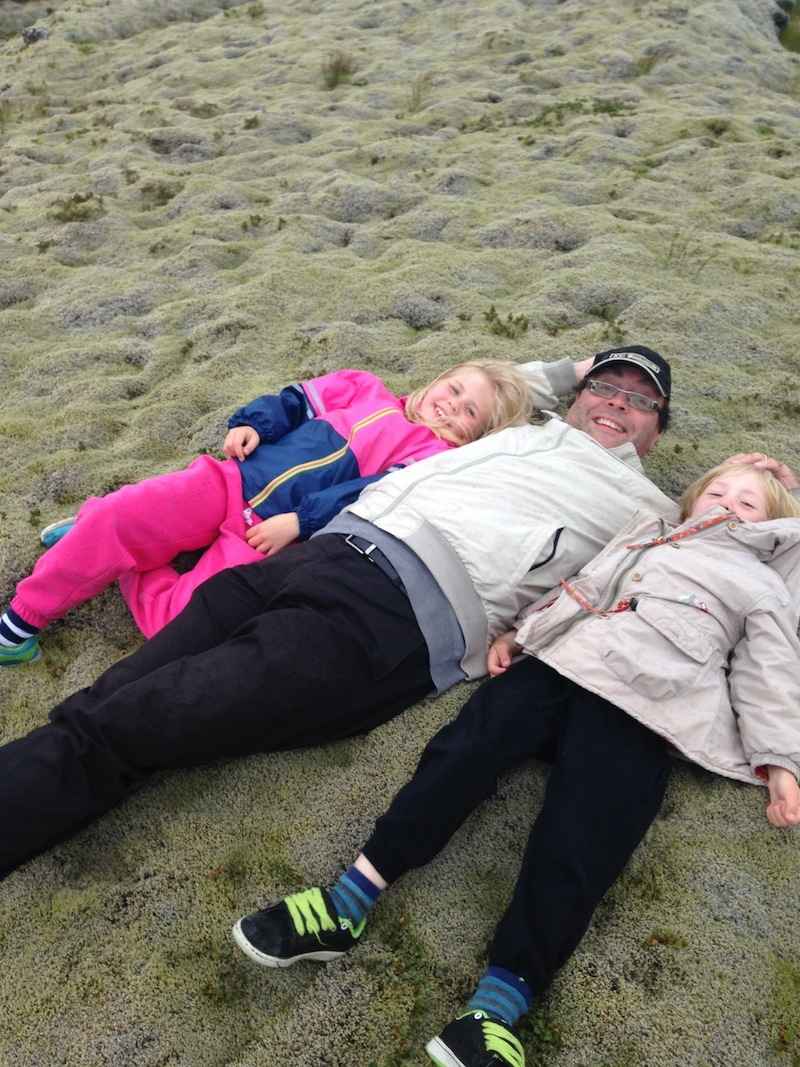 As for myself, I spent a fantastic week in Iceland with my family. We enjoyed the magnificent views of this country, its hot springs and waterfalls, and we even had our very own natural hot tub (heitur pottur, as it's called in Icelandic) on our porch.
Benny Johansson – Front-end Engineer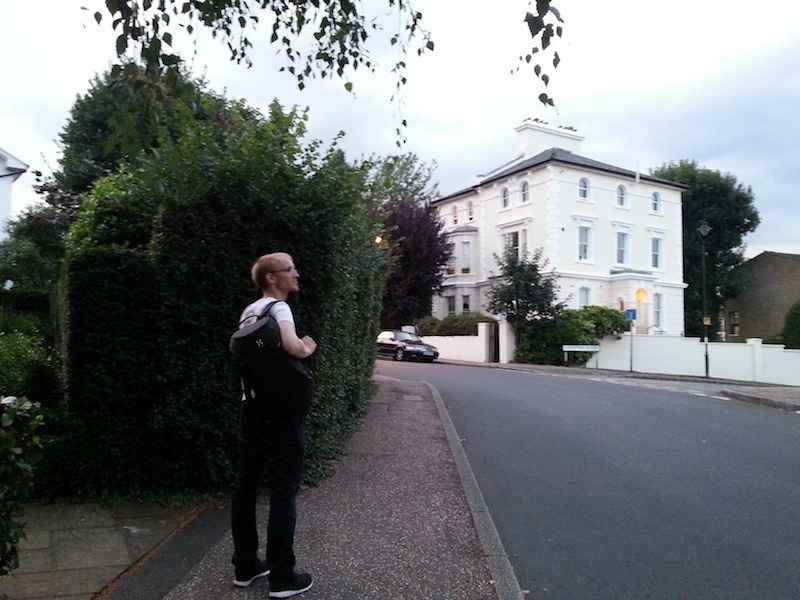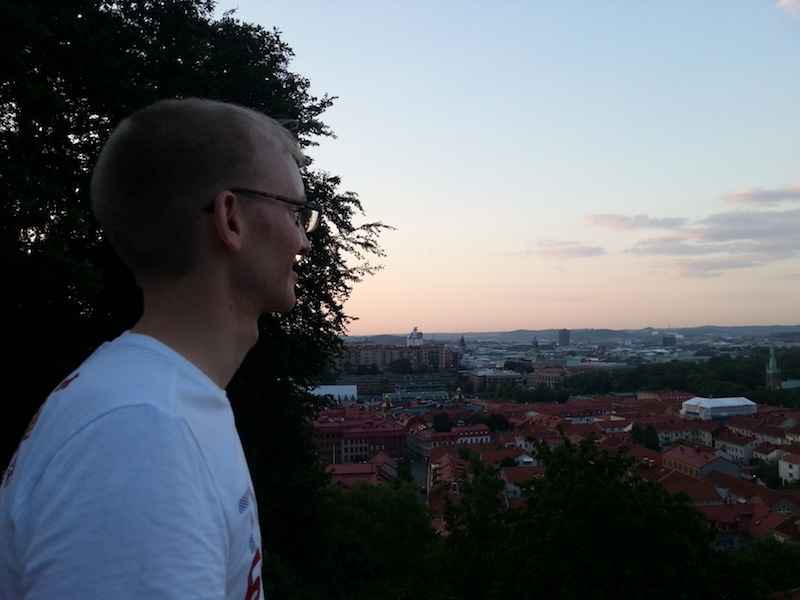 Benny had a very busy summer as he will soon be working remotely from a flat in London, so he spent part of his holidays moving and getting everything ready in his new home. But work needs to be balanced with leisure, and Benny spent the other part of his holidays travelling around Sweden and visited four cities in the area nearby, one of which is shown in the photo above.
Can you guess which city that is?
Helen Toomik – Head of Development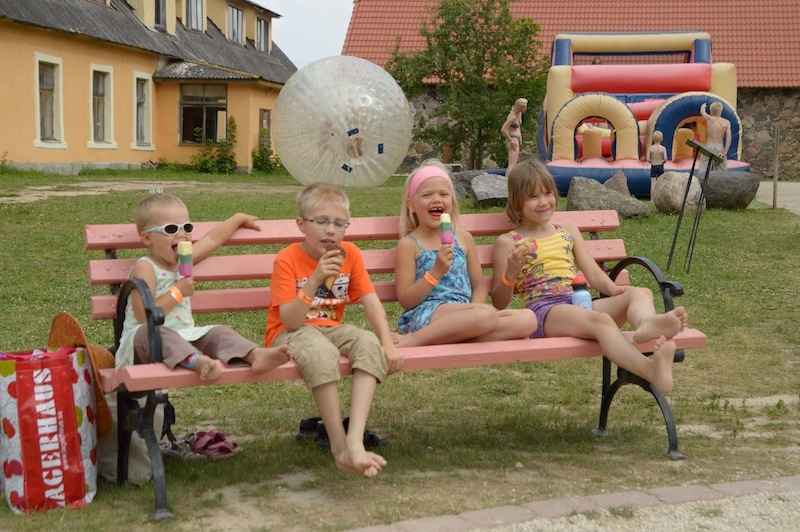 Helen, our Head of Development, spent two weeks in Estonia with her family, visiting friends and relatives. During their free time they went swimming a lot, ate a lot of ice cream and walked around barefoot. (In fact, two out of three of those activities can be observed in the photo she sent us.)
Tom Haenen – Software Developer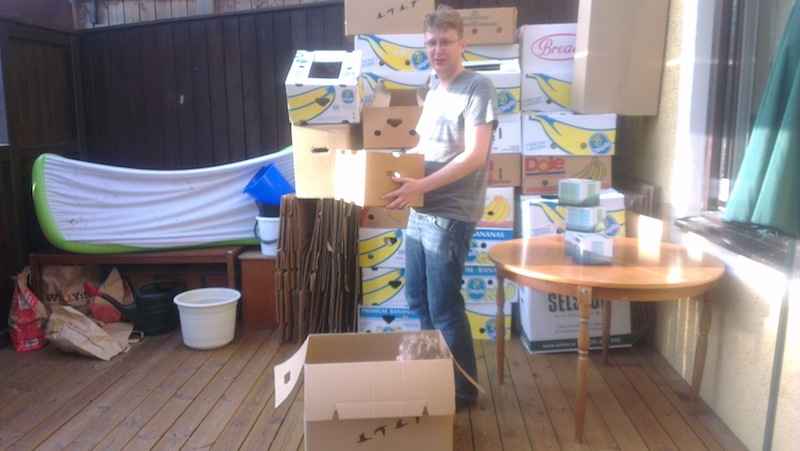 Our developer Tom also was busy moving into his new home. In this photo we can see him surrounded by boxes as he gets down to the arduous task of unpacking everything and settling down in the new place.
Fredrik Åstrand – Software Developer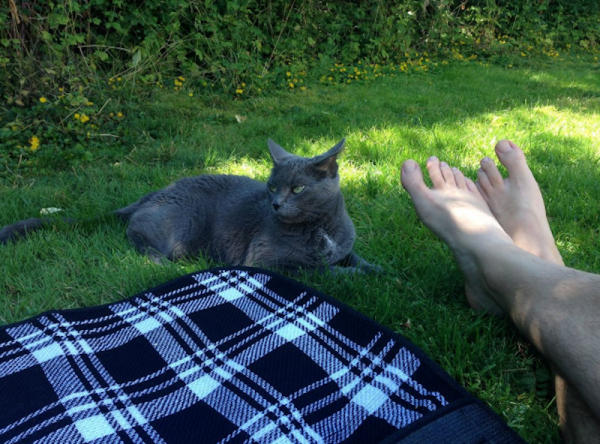 Fredrik spent part of his holidays in Spain, where he visited the town of Guadalest located in a mountainous area of Valencia in the province of Alicante. In this photo he is squinting down at his baby son, obviously having decided which of the two views in the photo was the most beautiful.
Ingrid Bilkenroth – Product Owner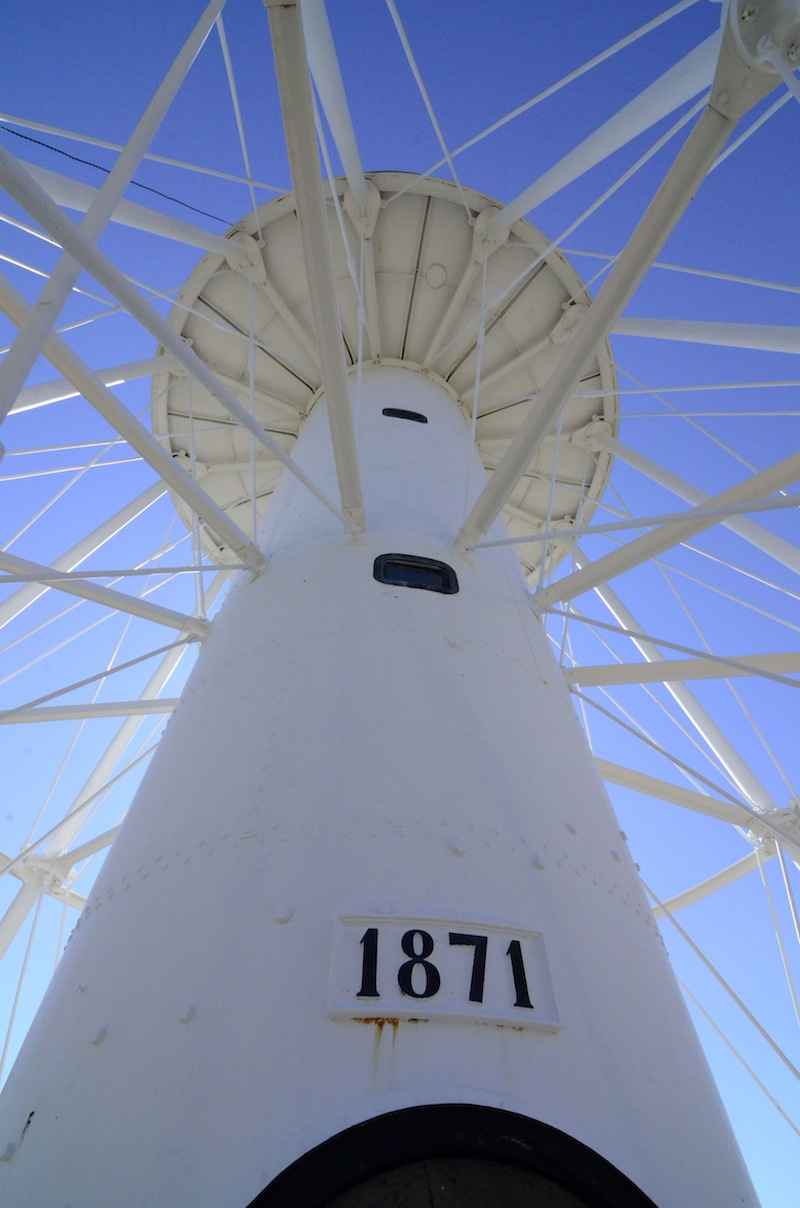 Ingrid passed the lighthouse of Skags fyr, situated close to Piteå on her and her family's tour through Höga Kusten. "The surroundings are pretty enough", she reported, "but if you climb the stairs you will also be rewarded with a fantastic view."
Mark Debono – Content Coordinator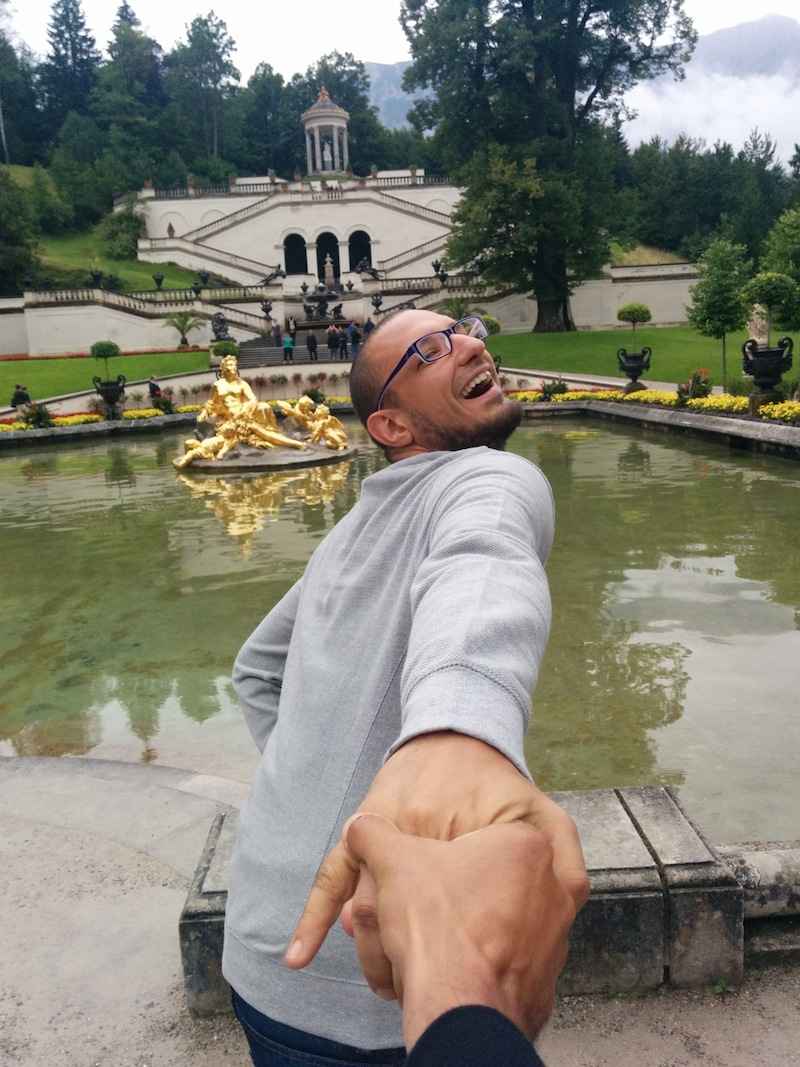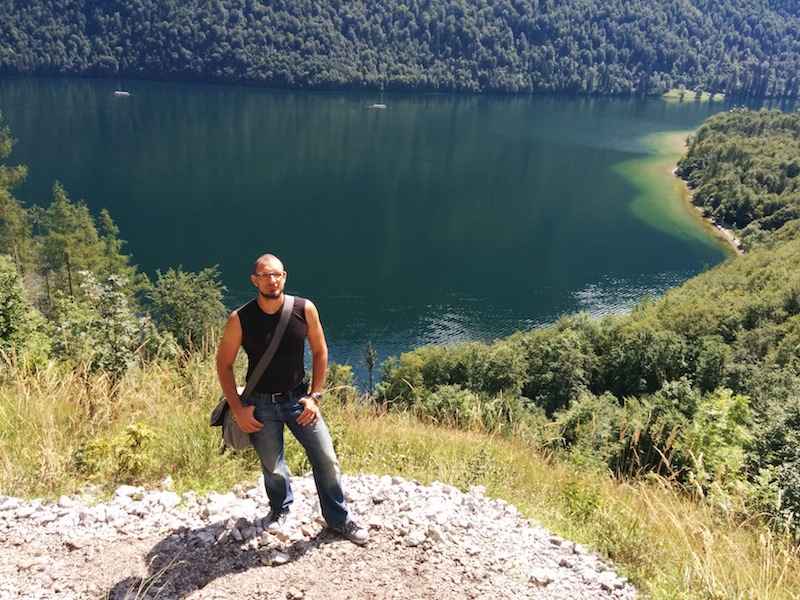 Our writer and content coordinator Mark spent a week's holiday with his entire family in Bavaria, Germany, where they ate lots of sausage, drank excellent beer, hiked in the mountains and relaxed in the fresh mountain air. In the top photo, Mark is jokingly emulating the famous 'Follow Me To' style of photo at the gorgeous Linderhof Palace gardens, and in the one on the right he's proudly standing on top of a large hill by the side of the beautiful lake Königsee, where he learned an important lesson: to climb mountains, you need to wear the correct shoes.
Time to get cracking
ReQtest is back and ready to charge ahead! We've got plenty of exciting things in store for the rest of 2014 and even more beyond that. Stay tuned and watch this space… You'll be hearing from us soon.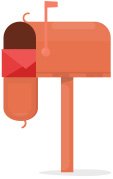 Join 60,000+ Subscribers
For latest blogs, industry updates and exclusive tips.
*Your email is safe with us, we also hate spam