ReQtest AB och B3IT Connect AB har idag slutit ett samarbetsavtal. Samarbetet innebär att B3ITs konsulter får löpande stöd och kompetensutveckling i hur ReQtest kan användas för kvalitetssäkring. Detta möjliggör en flexibel och skräddarsydd anpassning till kundens behov och ökad produktivitet när ReQtest används.
"Dagens IT miljöer och projekt kräver specialistkompetens om man vill ligga i framkant. B3IT är specialiserade inom IT och managementlösningar och arbetar inom en rad branscher som även ReQtests kunder verkar inom såsom vård, finans och offentlig sektor. Av erfarenhet vet vi att kör man en korrekt uppsättning av verktyget redan från början, så spar man tid och pengar genom att använda verktyget så effektivt som möjligt. I slutänden ökar kvalitén i kundens projekt genom spetskompetens från både konsultsidan och verktygsidan ", säger Mazyar Salh, marknads- och försäljningschef på ReQtest AB.
"Vi ser en utökad efterfrågan på marknaden för denna typ av verktyg och med vår breda erfarenhet från olika branscher kan våra konsulter med ett molnbaserat verktyg som ReQtest på ett effektivt sätt hantera både krav och test hos våra kunder." säger Jan Hermanson, VD B3IT Connect och Birgitta Jelvin, konsultchef B3IT Connect.
ReQtest AB utvecklar och levererar det molnbaserade verktyget ReQtest för krav, test och ärendehantering. ReQtest är idag Sveriges största och snabbast växande verktyg för krav och test med en genomsnittlig tillväxt senaste 3 åren på 15 %. Några av ReQtest kunder idag är Skanska, Scania, Arbetsförmedlingen, SLL, Forex Bank, SJ och Coop. ReQtest finns representerat i 15 länder.
B3IT är ett av Sveriges snabbast växande konsultbolag med seniora konsulter inom IT och Management. Bolaget hjälper företag och förvaltningar att effektivisera sin IT-verksamhet genom att utveckla teknik, processer, strategi och organisation samt förbättra sin affärsverksamhet med hjälp av smarta IT-lösningar.
B3IT strävar efter att bygga upp en stark företagskultur som befrämjar entreprenörskap och där konsulterna får stora möjligheter att utvecklas. Nöjda kunder, toppresultat i medarbetarundersökningen Great Place To Work (GPTW) och fem DI Gasell-utmärkelser ses som ett kvitto på en långsiktigt hållbar framgångsmodell.
B3IT hade över 480 medarbetare i juli 2017. Omsättningen 2016 uppgick till 488,5 MSEK med ett rörelseresultat (EBIT) om 38,7 MSEK. Kontor finns i Stockholm, Borlänge, Göteborg, Malmö, Sundsvall och Örebro. Sedan december 2016 är B3IT noterat på Nasdaq Stockholm. Mer information finns på  www.b3it.se
B3IT MANAGEMENT AB (publ). Kungsbron 2. Box 8, 101 20 Stockholm. www.b3it.se Org.nr. 556606-3300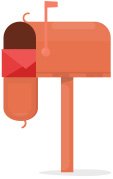 Join 60,000+ Subscribers
For latest blogs, industry updates and exclusive tips.
*Your email is safe with us, we also hate spam