As you all know quite well now, we don't just work here at ReQtest, although we do work hard. We love enjoying each other's company and getting together to share a meal and a few bottles of wine.
To that end, we recently got together with our colleagues in the Malmö office, whom we introduced to you all in a recent news post.
We met at a restaurant called Tabbouili, which is a good Meze-style restaurant here in Stockholm. We had our team-building exercises and then we extensively tested their meze. We are happy to report that it met our requirements very ably. The  pictures above are ample proof.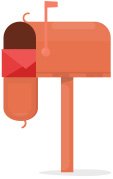 Join 60,000+ Subscribers
For latest blogs, industry updates and exclusive tips.
*Your email is safe with us, we also hate spam