Summer is here, at least here in Sweden, and to celebrate the long days, the sun and the general summer feel-good, we organized our traditional party for Summer 2014.
The ReQtest summer party 2014 was held in Norrtälje, around 70 km away from our Stockholm offices.
Apart from having a few beers and some delicious food, we also held a fun team-building exercise to get us going, and in this case, it literally was a team building exercise! We had a lot of logs, and a lot is a LOT, and the aim of the exercise was for the different squads to staple logs as high as possible without forcing the structure to collapse or buckle under its own weight. The time constraint was 45 minutes. Team Kristina, Tobias and Per won the day; their pile consisted of over 500 logs.
Meanwhile we wish all our users a pleasant summer, wherever they are, and feel free to contact support at any time with any questions or problems.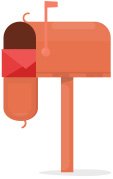 Join 60,000+ Subscribers
For latest blogs, industry updates and exclusive tips.
*Your email is safe with us, we also hate spam