You've already read all about the RE-Challenge event taking place in Warsaw, Poland on May 15 on our blog.
Organised by the Requirements Engineering Association of Poland, RE-Challenge this year will feature presentations by 13 speakers, including myself, from the requirements management world.
I'll be taking the floor halfway through the forum to discuss Scrum Requirements: Engineering for Cloud Architecture.
RE-Challenge presents the perfect opportunity to share new knowledge and practices with fellow professionals. It is also ideal place to discuss the latest trends in Scrum methodology and how to implement them for better business.
Making Scrum work for your team
During the time allocated to my presentation I'll be detailing how we do Scrum development at ReQtest.
I'll share some of the lessons we've learnt over the years, as well as the best practices we've adopted after extensively testing various methods to improve our output through Agile.
Here's an outline of what you'll hear me talking about:
The Scrum-flow
Building development teams
Handling meetings in agile development
The Product Roadmap
Refining you backlog
Retrospectives
Communicating with customers
Essential tools that will help you
Dealing with distributed cloud projects
I'll be giving practical examples from ReQtest's own experience in dealing with every one of these topics and show how to rapidly take on board the best practices in each case and apply them to your organisation.
See you in Poland
Are you thinking of joining me and my fellow speaker at RE-Challenge this May? Tweet me @Ulf_ReQtest and let me know if you'll be around.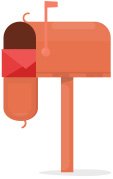 Join 60,000+ Subscribers
For latest blogs, industry updates and exclusive tips.
*Your email is safe with us, we also hate spam