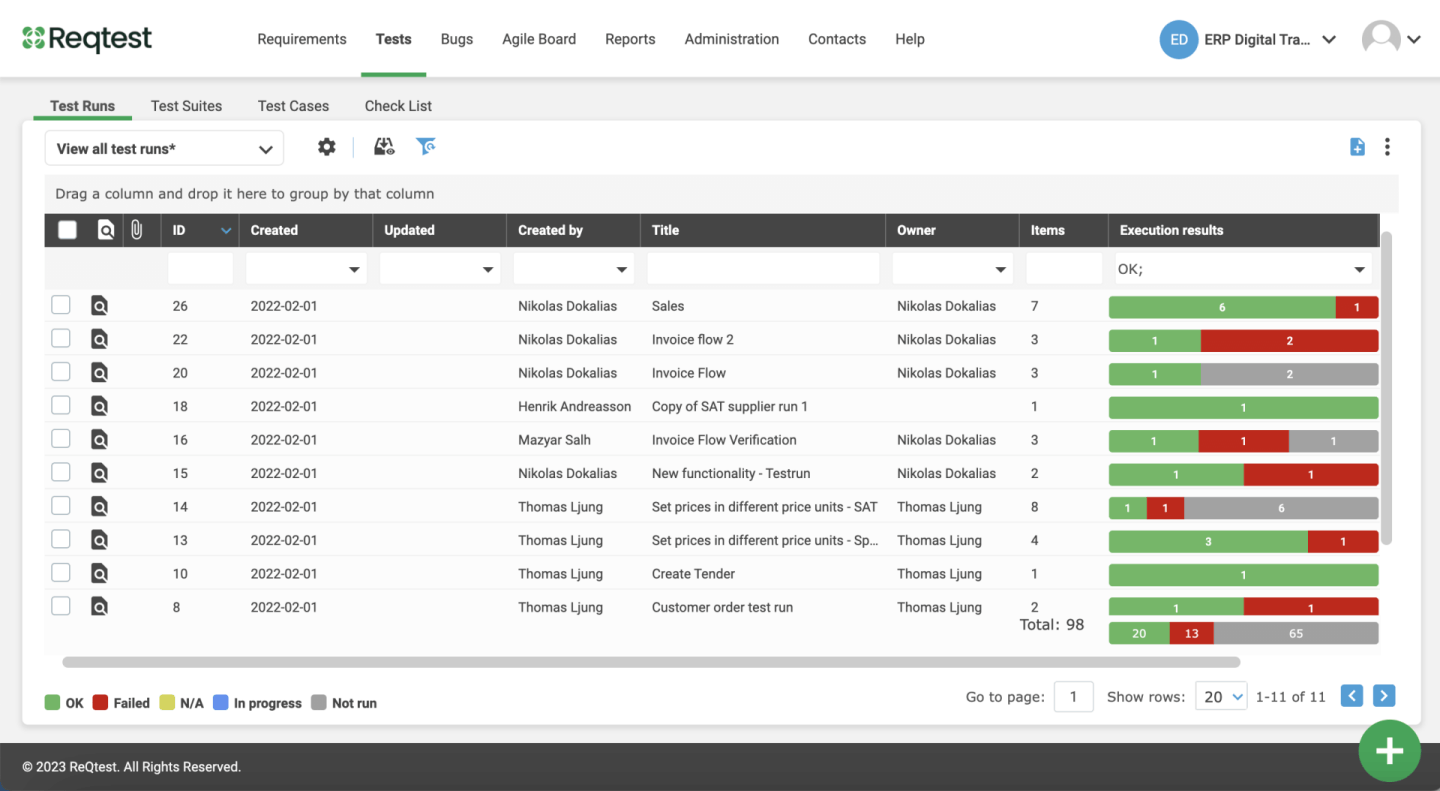 The only test management tool you'll ever need
Reqtest test management tool has everything you need to release better software. Our leading tool empowers you take control of the quality assurance and Go-Live with full confidence.
Easy to import test cases and build test scenarios
100% Traceability – link test cases, requirements and bug reports
Delegate tests to different users
Track progress and outcomes – report any bugs
Save time by cloning and reusing test data
Try it yourself
"Low counted, we saved time equivalent to two full-time positions in just overhead costs during the testing phase"
Erik Karlström
Business Owner ERP & Integration, Elvenite
How to do software testing in Reqtest
1. Test case management
Create test cases manually, import them from a file, use predefined templates, or clone test cases from previous projects. In a test case, you can add descriptions, expected outcomes, documents, images, or any other necessary information. You can also link test cases to specific requirements using the requirements module.
2. Build test runs
Create or reuse test runs. Plan the execution of test runs, organize test groups, and delegate them to responsible testers.
3. Execute tests
Perform tests directly in Reqtest or use the EasyTest feature to facilitate your acceptance tests (UAT).
4. Full traceability and version control
Reqtest provides full traceability so you can see who performed the test and when, as well as the outcome of the scenario. You also have access to all previous versions of test cases.
5. Test automation and integration with other tools
You can easily integrate Reqtest with your test automation tool to have all test results in one place. Automatically transfer bugs from your test automation and eliminate unnecessary duplicate work. Reqtest supports integration with most test automation tools.
6. Bug tracking
Testers can create bug reports in the tool or via EasyTest. The test steps are automatically included in the bug report. The tester only needs to provide a title and the actual result. This saves time for the tester and makes it easy for the reviewer to understand the outcome.
7. Get valuable insights from your data
Powerful reporting feature to analyze test results and gain insights. You can configure your own reports, create graphs, and save views in dashboards. This makes it easy to see real-time status, measure progress in a project, and identify trends over time.
Try Reqtest yourself
Fill out the form to test Reqtest for 10 days. You'll be sent an email with instructions on how to activate your account.
Structure your tests, requirements and bugs

Delegate tasks and collaborate with suppliers or project members

Follow the progress and get approval before Go-Live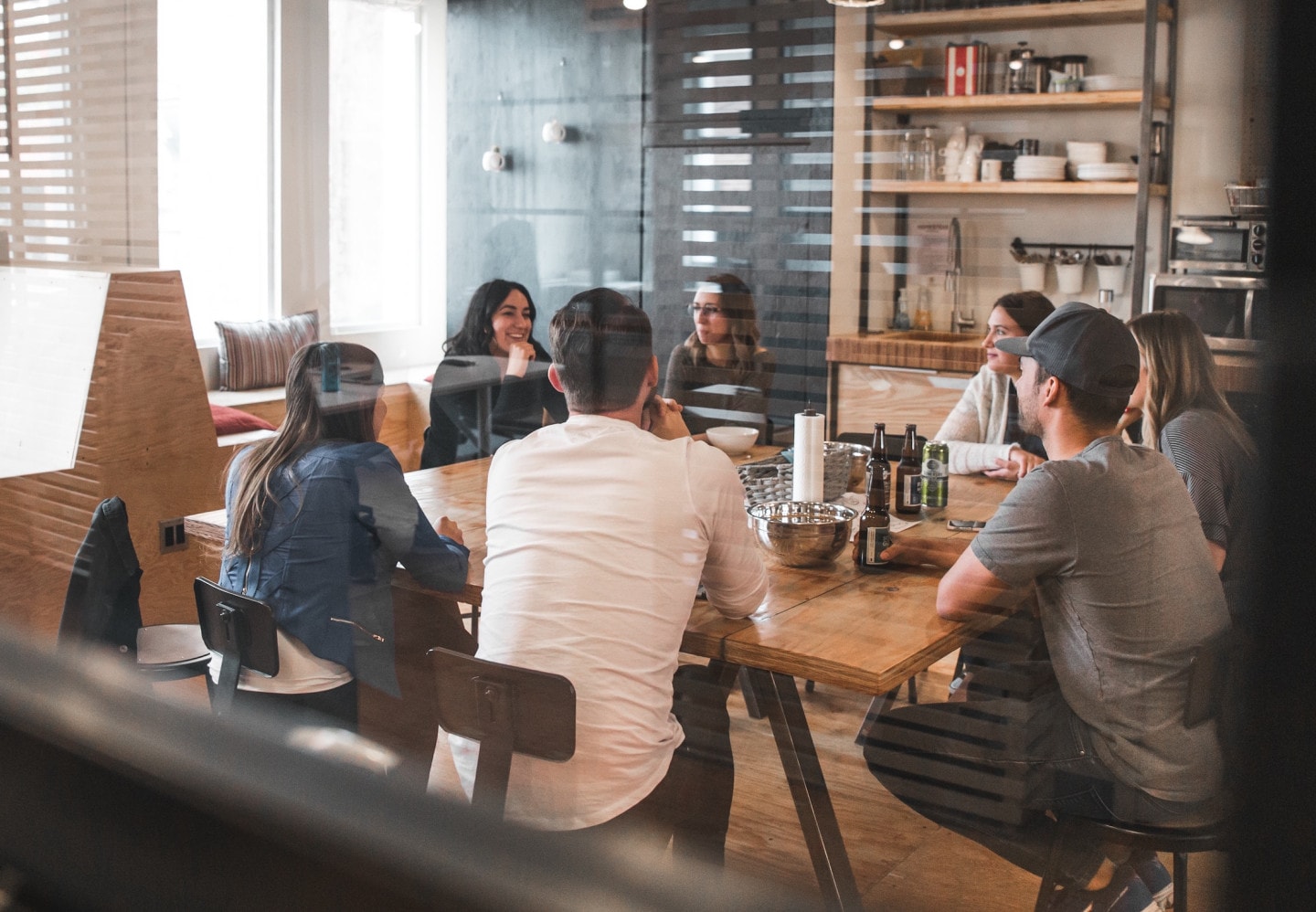 Friction-free Acceptance Testing with EasyTest
Don't make your end users test the software with tech savvy developer tools. With Reqtest's EasyTest feature, you can easily involve employees in UAT (User Acceptance Testing). EasyTest is a simplified testing interface that allows individuals working in the business to perform tests regardless of their role or expertise.