The Agile Business Conference (ABC) was held in London on 5 and 6 October 2016, and ReQtest's own Ingrid Bilkenroth, product owner, was among the delegates who came in from all over the world to listen to 30 speakers invited to present to the panel.
ABC is an annual event that ranks highly on IT professionals' calendar, since it explores the benefits and challenges of adopting Agile project management throughout organisations in the public, private, and not-for-profit sectors.
Over the two days packed with presentations, Ingrid had the opportunity to listen to the most pressing issues facing teams that want to put Agile methodology in practice. In fact, the main theme of the conference was on the importance of focussing on the people who need to learn the methods, rather than the specific tools used.
Among the problems highlighted during the conference, the presenters spoke about how difficult it can be for traditional organisations to understand agility.
There was also time to mingle with other guests and keynote speakers during the breaks, including catching up with clients of ReQtest who were at the conference. As there are different ways of measuring and the timelines involved during a project, the team needs to negotiate with a continuous learning curve to adjust and organise with the things on their horizons, including sprints and releases.
Communication is crucial to deal with these issues; however, project managers don't always understand this. To complicate matters further, administration may needlessly prolong the time it takes to get a message across the team, especially when coordinating distributed teams spread across different time zones.
In Ingrid's own words:
"The conference was very well-attended, and the presenters made some interesting observations about common issues that ReQtest already solves for teams seeking to implement Agile project management.

"The points raised during the conference indicate that our team is developing in the right direction, and that the roadmap we've made for the future of ReQtest aligns neatly with the way the market is changing. It was also very satisfying to note that our software is positioned ahead of our competitors with regards to certain Agile claims."
ReQtest solves many of the common issues that project managers face when trying to adopt Agile for their teams. The software is user-friendly and very easy to learn. Features like the agile board encourages collaboration and transparency among team members, even if they are based in different locations.
ReQtest also offers powerful filtering tools and the ability to manipulate and transform the data you want into informative visuals, which anyone can create and share. As a cloud-based service, managers can log in anytime from any device to stay on top of their team's progress, and even sign up for a daily email that summarises the most important changes that happened while they were away.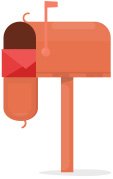 Join 60,000+ Subscribers
For latest blogs, industry updates and exclusive tips.
*Your email is safe with us, we also hate spam