Supplier selection and supplier relationship management can quickly devolve into a hellish free for all if a few key principles aren't adhered to closely at all times.
If you follow the tips below, you will start to appreciate the Supplier Agreement Management Process, learn how to make contributions to Supplier Selection and Management activities and also, increase the probability of taking delivery of the supplied software on time and in budget.
What benefits are there in Supplier Analysis?
The benefits include getting greater flexibility on resourcing peaks and throughs, unprecedented access to specialist skills, delivery of integrated solutions and reduced management charges by way of HR, career development and line managers, however, you do face challenges such as loss of control, differing methods of working, communication gaps and the avoidance of responsibility abdication.
A good thing to do to prepare oneself is to list typical problems found on either side of the spectrum.
Common buyer behaviour problems include the setting of unreasonable completion dates, enforcement of a budget limitation even in cases of lack of understanding of the problem's full scope, the expectation of 'set in stone' project cost and plan, even if they do not provide a clear requirements definition, an 'us vs them' attitude, and lastly, a negligible participation during the project's lifecycle.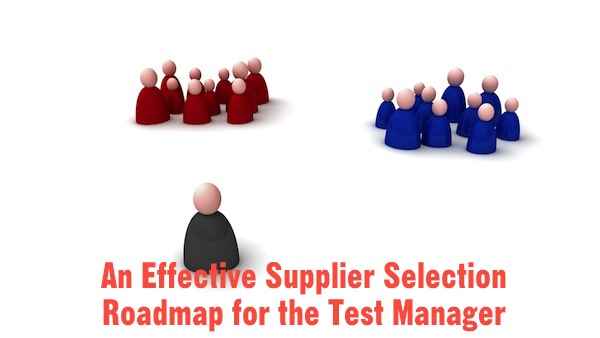 On the other hand, suppliers often exhibit problem behaviours such as a failure to identify and specify assumptions, risks and constraints, readily agreeing to client limits in order to win the contract, prioritizing the imposed schedule and skimping on quality and a failure to identify and manage risks during lifecycle.
What exactly is a supplier?
A supplier can be either an internal IT department or an external organisation. In the case of the latter, it could be a systems integrator, an offshore partner, a niche specialist or a product solution (COTS).
What can the test manager do to help out in supplier selection?
First off, the test manager should be part of the Supplier Selection Team and agree on the testing approach with his or her counterpart at the supplier. They should define the acceptance criteria and include them in the contract, support the supplier's risk analysis activity and evaluate the supplier's maintenance operation. Additionally, they should sample the supplier's test activity and ensure that the agreed-upon test approach is adopted.
What about an Evaluation Plan?
There are two kinds of criteria to be taken into consideration in an Evaluation Plain; general ones and criteria for evaluating COTS. Of course, the team will need to agree on the relative of importance of the criteria.
General criteria include –
the supplier's location
supplier's performance in similar projects
supplier's method of working, management and technical capabilities
supplier's available resources in terms of hardware, software, staff, skills, knowledge
willingness on the supplier's side to share risks
and of course, price!
When it comes to COTS, you should read this article about testing COTS systems.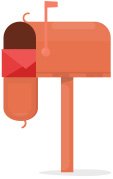 Join 60,000+ Subscribers
For latest blogs, industry updates and exclusive tips.
*Your email is safe with us, we also hate spam