Test Management
Plan, execute, analyze
ReQtest offers a complete module for test management and test case management. Plan your testing by writing test cases and checklists, execute them by sharing with your test team, and follow the progress in real time to see how the tests are going. Traceability allows you to see which requirement a test case is based on, and which bug reports are linked to a particular test case. As a test management tool, ReQtest does it all!
Plan and organize your tests
Create your own test case template with all the necessary fields. Add as many fields as you like.
Add or remove steps with + / – icons and reorder steps with the arrows.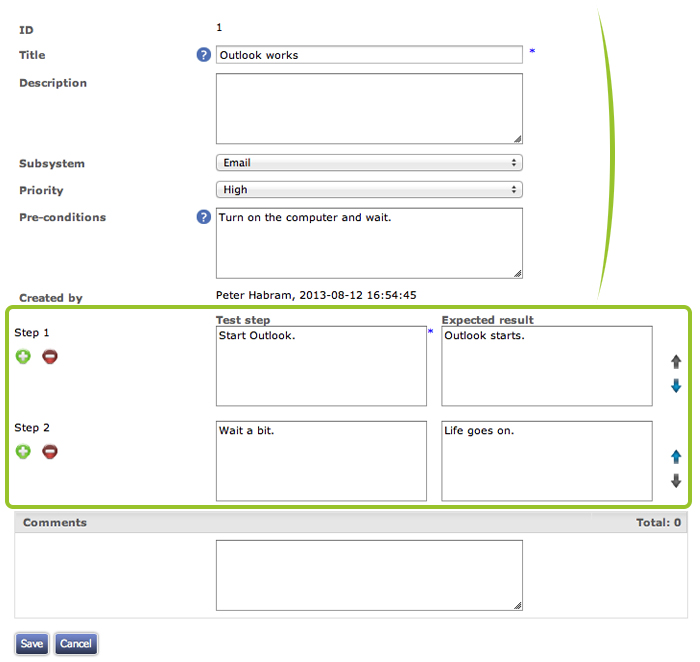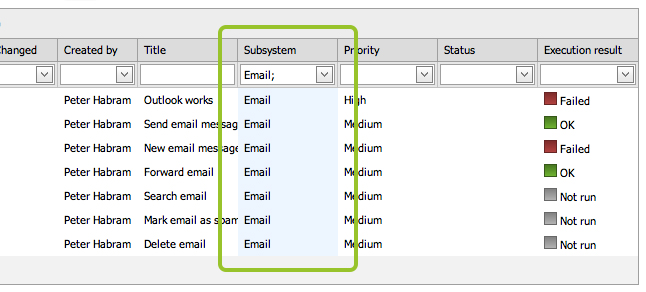 Create test runs with a few clicks
Access all test cases and quickly find the ones you want to run using the built-in filters. For example, find only test cases belonging to the subsystem "email".
Execute by sharing with the team
Share the test cases with your test team so they can execute the steps.
Click the green icon if the step was successful or the red icon if it failed. The bug icon lets you create a bug report with a link back to the test case


Follow the test progress
Follow the progress in real time to see which tests are ok, failed or not yet run. In this case, Per Eriksson has not run any of his test cases.
Get a summary of all test runs; very useful when you have a large number of test runs. This is rockstar-style test case management!
Analyze the bug reports
View and analyze bug reports that are found during a test phase, for example, (release 1). More about our bug tracking features.