Implement, maintain & scale up
With Reqtest it is easier than ever to manage streamline your ERP-systems and scale your digitalization
Hundreds of satisfied customers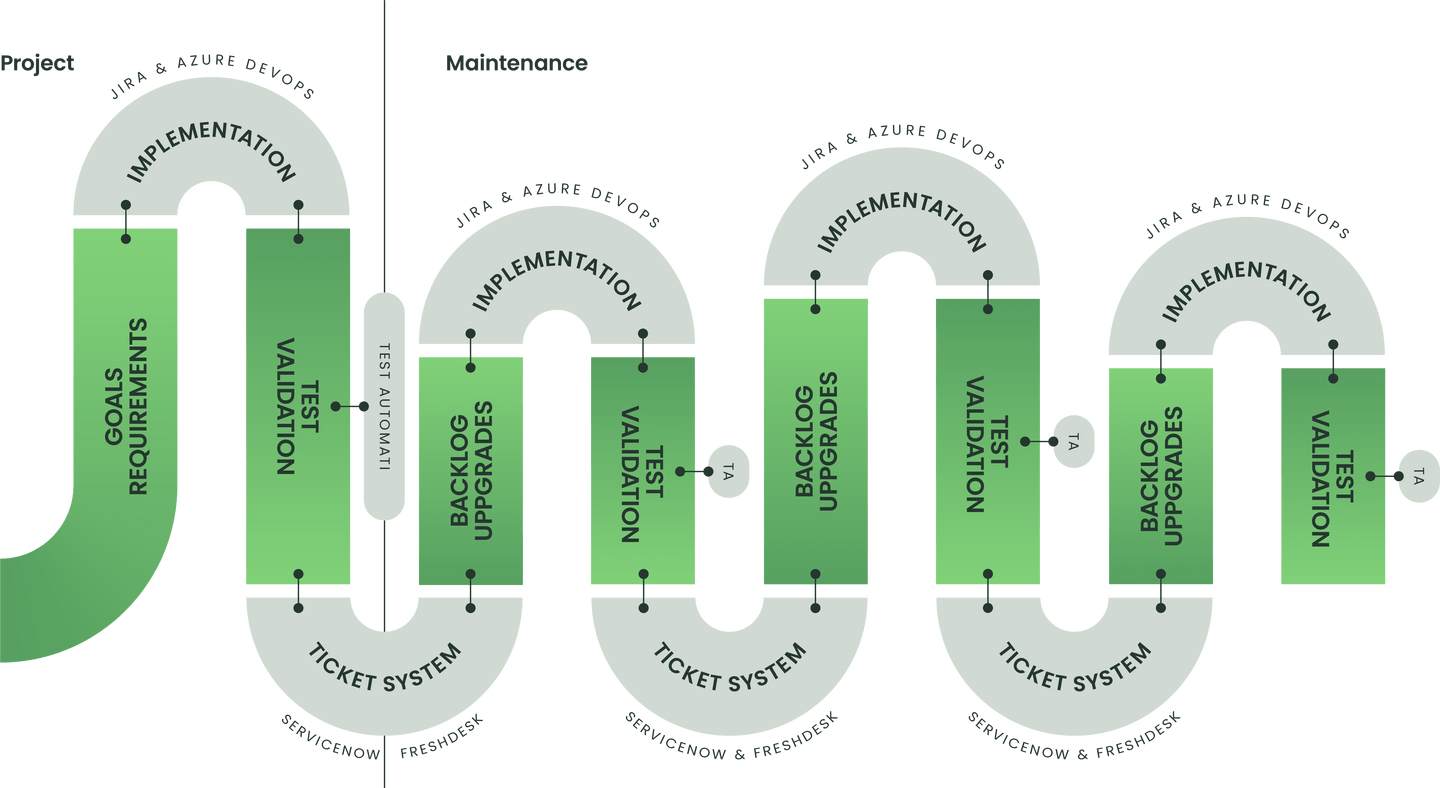 Futureproof your ERP-systems
The system is not finished just because the project is over.
In fact, you're never really done with a cloud-based business system. Instead, the organization needs to get used to managing all upgrades, bugs and change requests. With Reqtest as a hub for your systems, the organization can easily manage the entire life cycle and take your solutions to the next level.
Implement, maintain & scale

– all in one tool
Project
Smoother Software Implementation
Total quality control – manage requirements, test and bugs
Easier communication with consultants, customers and team members
Keep track of the progress with valuable data insights
Maintenance
Cost Effective Software Maintenance
Easy to manage change requests, bugs, and upgrades
Automate your workflows and eliminate unnecessary tasks
Clear documentation and 100% traceability
Standardization
Standardize & Scale Your IT-projects
Digitalize smarter – create templates and reuse
Follow your processes – establish a structure for all projects
Full overview – gather all projects and systems in one place
"With ReQtest, I can ensure that we make the right decisions about which business requirements to implement and that they function as intended. It is a significant advantage to have requirements and testing in the same tool."
Get started today
Discover why over 300+ organizations prefer Reqtest to manage their ERP and IT systems. Leave your contact information, and we will reach out to you shortly.
Dedicated Senior Customer Success
Easy integration to your favorite tools
Complies with ISO/IEC 27001