ReQtest is now even easier to integrate and its functionality can be greatly extended using existing and brand spanking new integrations we've just launched.
Integration with other applications is something that many ReQtest customers care about, and our development team is constantly thinking of ways to add new integration possibilities and make your life even easier.
Straightforward integration with e-mail
We recently introduced the ability to email bug reports and requirements into ReQtest, which gives you a low-cost and low-tech way to quickly get issues into ReQtest. You can let your users e-mail their bug reports and change requests right into one of your ReQtest projects and let ReQtest automatically create bug reports or requirements.
This makes it much easier to gather all user/customer feedback in one place, in ReQtest, where you can easily find everything that is important when planning the next release. More and more of our customers use ReQtest as a portal for all issues and requests that arise within an organization. Users submitting issues via e-mail are free, so we won't charge you anything for bug reports created this way. Any email attachments such as screenshots are also included when users email them, and of course these help to make your bug reports even clearer.
Powerful integration with ReQtest Connect
The most powerful and flexible solution for integrating ReQtest with others tools is our API, called ReQtest Connect. Connect lets other tools "talk" to ReQtest. Using ReQtest Connect you can painlessly integrate with practically everything.
One common scenario where Connect can be used is to create a two-way sync between ReQtest and another issue-tracking tool. When set up, you could manage requirements and testing within ReQtest and let developers handle bug reports in another system, regardless of whether the whole team is located on the same site or if they are spread across the world.
When the developer updates a bug report in their system, data in ReQtest will automatically be updated and you don't have to manually copy information between the systems. To use Connect, you do have to spend some development time building the integration between ReQtest and the tool you want ReQtest to communicate with, but once it's built, it's built and will serve you conveniently for a long time.
We are here to help you
If you would like some tips or advice on the best approach to integrate ReQtest with other tools, don't hesitate to contact ReQtest support. Our experienced support engineers can give you advice on how to integrate ReQtest, the best test management tool on the market, with other leading tools.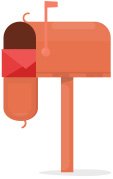 Join 60,000+ Subscribers
For latest blogs, industry updates and exclusive tips.
*Your email is safe with us, we also hate spam