Work Seamlessly with JIRA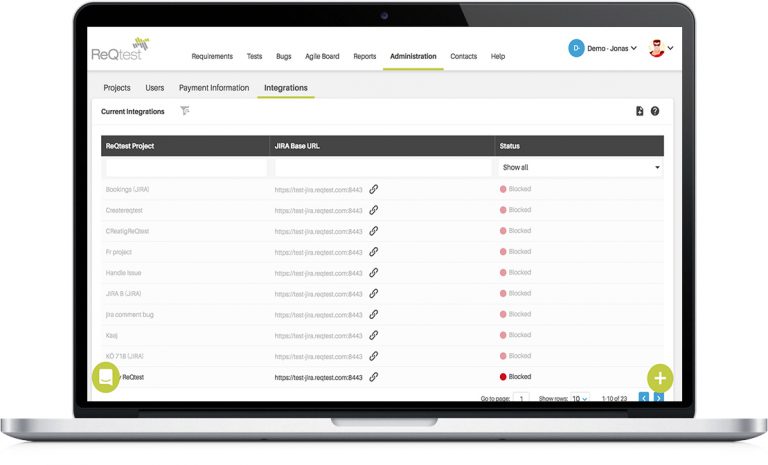 Bring test management into JIRA
Handle bugs in JIRA or ReQtest, or both
Follow up with quick, easy charts
Continuous synchronization between ReQtest & Jira
ReQtest test management tool with JIRA integration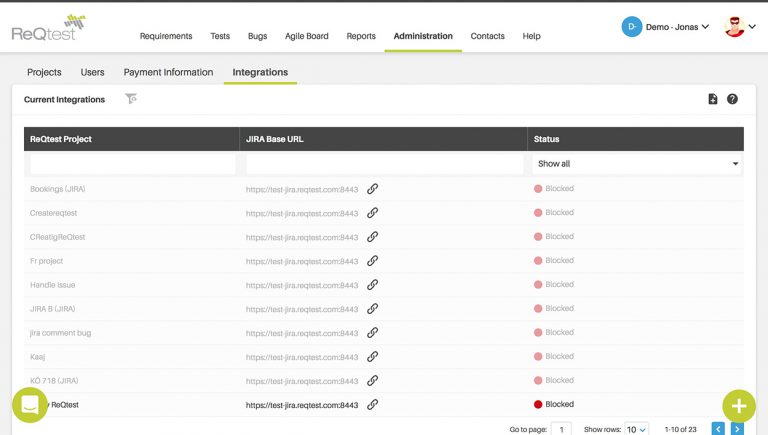 Manage your testing in JIRA
ReQtest adds test management to JIRA.
Create test cases, group them in test runs, and assign them to testers.
Bugs are seamlessly transferred between JIRA and ReQtest.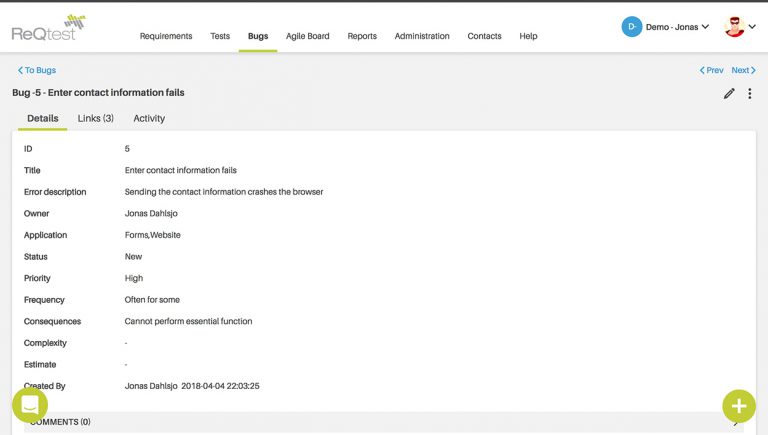 Work with bugs in JIRA, ReQtest, or both
Full two-way synchronization between issues in JIRA and bug reports in ReQtest.
Bugs are seamlessly transferred to JIRA.
When a bug is ready for re-test, it is updated in ReQtest where the tester performs the re-test.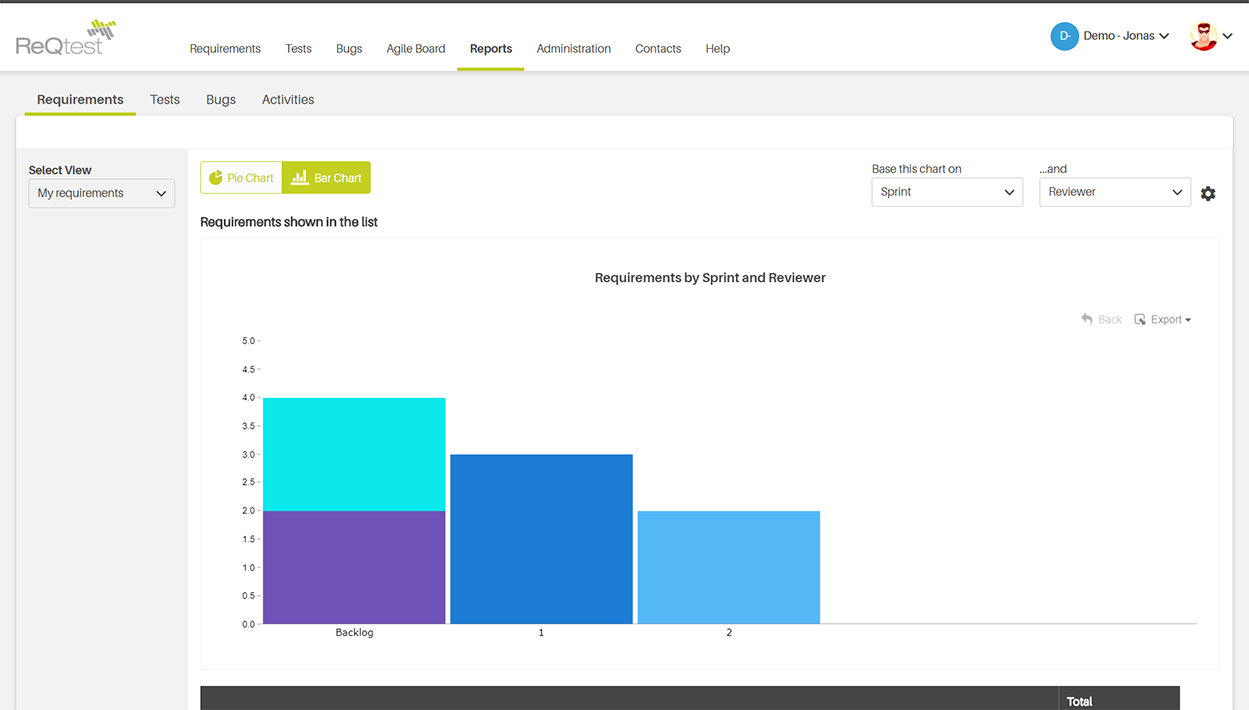 Quickly and easily create charts to follow up on testing, visualize progress on bug reports, and more.
Easy integration with the most popular tools
Test Mangement for Jira
ReQtest support integrations with the most popular issue management tool i.e. Jira. Bring test management to your Jira with ReQtest. Integrate ReQtest's Tests module with Jira's issue tracking. Choose to handle bugs in Jira or ReQtest or both.  Integrate your JIRA projects with ReQtest projects using a JIRA add-on to manage your testing in Jira.  Transfer your bugs to Jira or get your Jira issues in ReQtest.
Full two-way synchronization
With full two-way synchronization between issues in Jira and bug reports in ReQtest, you will always have the most updated version of bugs to work with.
Easy follow up
Make informed decisions with the help of one click charts that give you an overview of your project. Stay updated on each and every change made in ReQtest or Jira.
Customizable integrations via API
ReQtest also offers extensible and customizable integrations via API.  ReQtest Connect is a general-purpose API. It can be used to create integrations among ReQtest and any other tool of your preference. ReQtest Connect can be used to read and write data.