Work Seamlessly with JIRA
Bring test management into JIRA
Handle bugs in JIRA or ReQtest, or both
Follow up with quick, easy charts
Continuous synchronization between ReQtest & Jira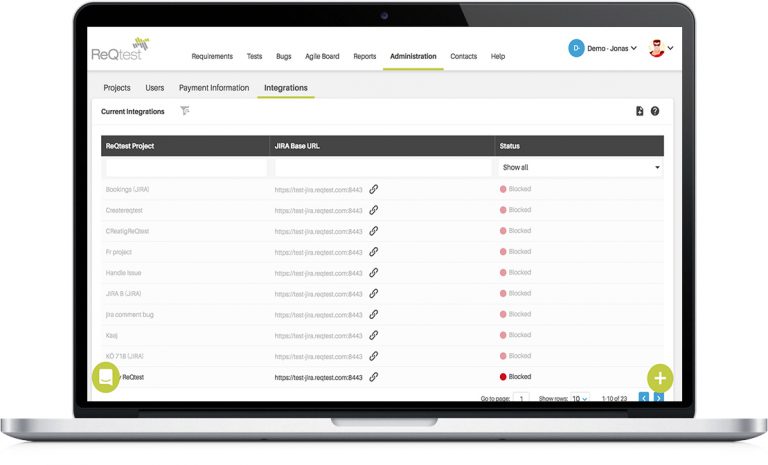 ReQtest test management tool with JIRA integration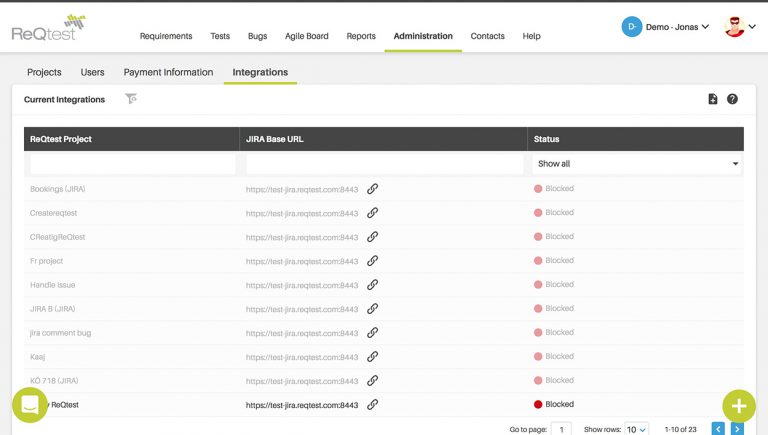 Manage your testing in JIRA
ReQtest adds test management to JIRA.
Create test cases, group them in test runs, and assign them to testers.
Bugs are seamlessly transferred between JIRA and ReQtest.
Work with bugs in JIRA, ReQtest, or both
Full two-way synchronization between issues in JIRA and bug reports in ReQtest.
Bugs are seamlessly transferred to JIRA.
When a bug is ready for re-test, it is updated in ReQtest where the tester performs the re-test.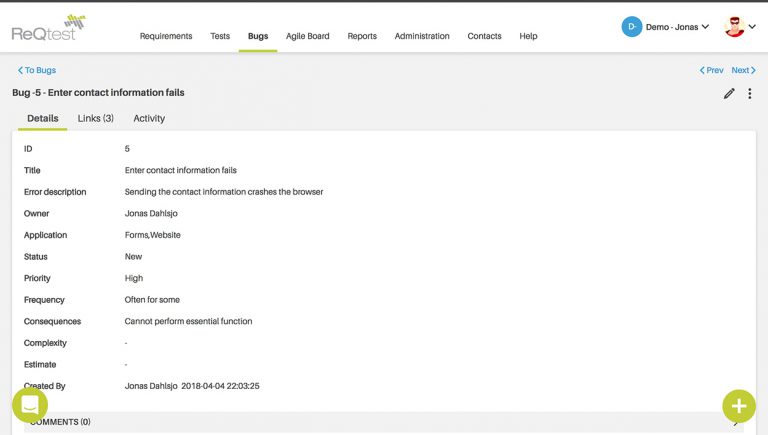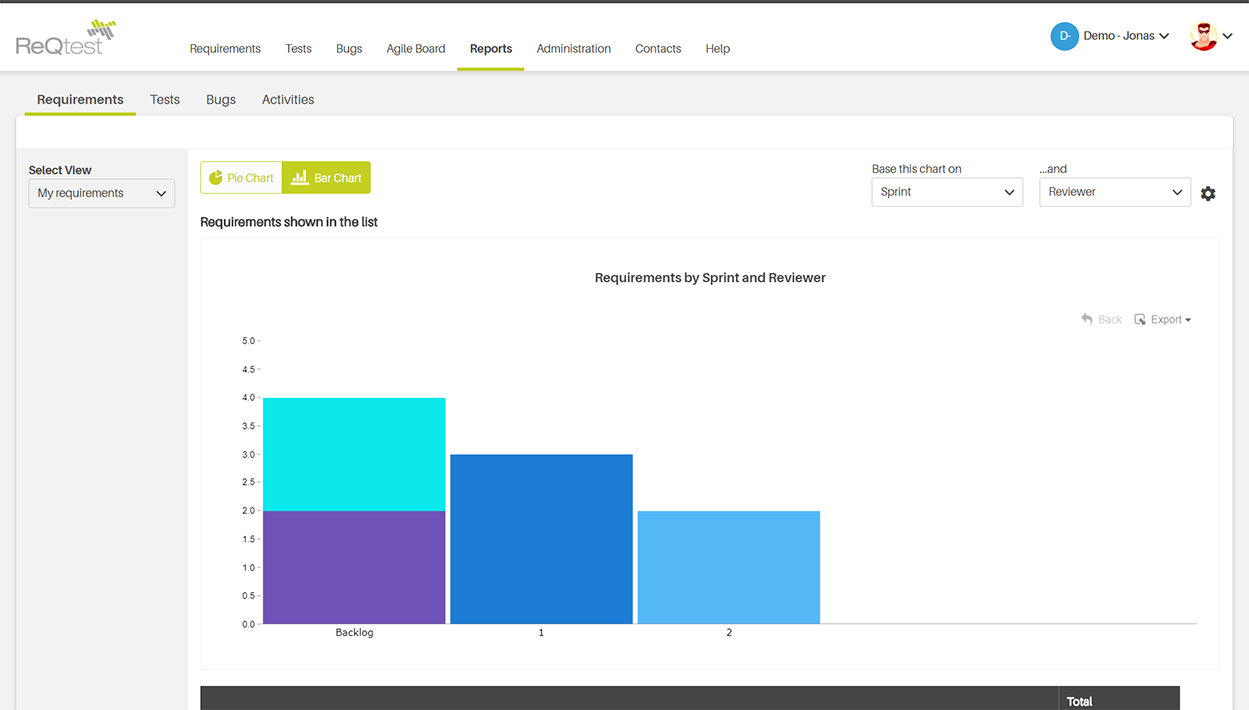 Quickly and easily create charts to follow up on testing, visualize progress on bug reports, and more.