More and more teams choose to put up a wall-mounted monitor to show their scrum board/kanban board. This is what we have done at our ReQtest offices.
Back in the days when we used to have a physical board with post-it notes, the board was a natural place to get gathered for the Daily Scrum. We moved stickies, counted velocity and updated our burndown chart. Time-consuming and a bit boring, but still a hub for all daily communication.
When we introduced our digital agile board, we mounted a monitor to the wall. We have a computer attached to the monitor and we let it display the agile board and burndown chart for all of our teams.
Clients that I have met who did not put up a monitor, sometimes experience that there is less activity using a digital agile board when all sticky-moving takes place in front of each team member. The monitor serves as a central gathering place in the premises makes it very clear that stickies have moved.
Since we love Google Chrome, we use several tabs in Chrome to display the progress. One tab shows the scrum board, the next tab shows the burn-down chart. We have the same two tabs for each development team.
Introducing Revolver for Chrome
The tip for today is to use the Chrome extension Revolver. Revolver lets Chrome automatically switch between tabs. Revolver is a free Chrome extension. The only essential feature is that it makes the browser switch between the tabs you have chosen.
The normal mode is to force the browser to reload the page every time. In this way it always shows up to date data.
Further applications could be to add tabs for:
– Server status
– Test execution results from automated tests
You can install the Revolver extension on your web browser by downloading it from the Chrome Web Store here.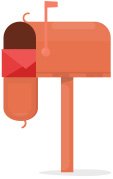 Join 60,000+ Subscribers
For latest blogs, industry updates and exclusive tips.
*Your email is safe with us, we also hate spam