Bug Tracking
Super fast and agile bug tracking
The most important feature in any bug tracking software or issue tracking software is providing a good overview to help you make the right decisions. ReQtest offers great support to easily search, filter and group your bug reports and presenting them in a useful way. Issue tracking has never been so easy!
Preview a bug report without having to click on it. Just hover the mouse.
Charts give you a visual presentation of your bug reports.
Use the built in filters to quickly search for specific bug reports. Bug tracking software that actually lets you track bugs!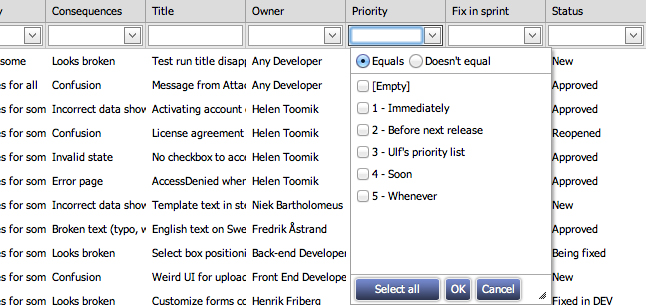 Filter bug reports for better overview
Use filters to search for subgroups of bug reports. For example, on the left we are about to filter bug reports with priority "immediately" and "before next release". You don't need to create filters on your own; they come built into ReQtest so you can concentrate on issue tracking.
Get a bird's-eye view with groupings
Drag and drop any column (such as 'status') to get a grouped view of your bug reports. Easily get a single page view of hundreds of bug reports so you won't need to scroll through endless pages. Because that's what bug tracking software is supposed to do!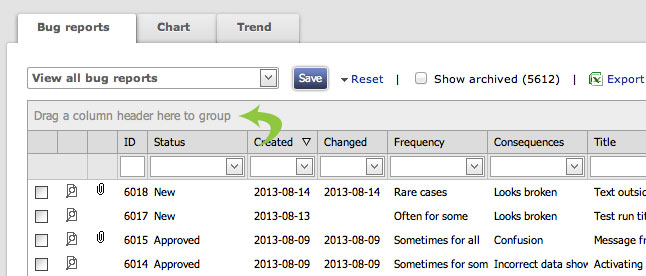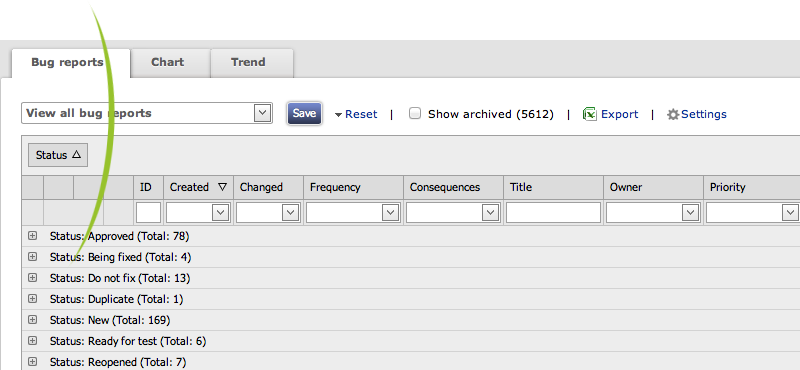 One-click charts
Large amounts of bug or issue data can be filtered and with only one mouse click visualized in a bar- or pie chart. Export the chart to Word, Power Point or similar documents within seconds to create awesome looking reports.