Bug tracking made easy
The easiest tool to report and prioritize bugs. Reqtest is versatile and can be adapted for all processes, whether it's agile, waterfall or hybrid.
Create bug reports directly from test cases
Easy collaboration to fix bugs
Customize your bug report form
Prioritize and manage bug reports and tickets
Track bug reports over time with traceability
"With ReQtest, I can ensure that we make the right decisions about which business requirements to implement and that they function as intended."
Get started today
Discover why over 300+ organizations prefer Reqtest to manage their ERP and IT systems. Leave your contact information, and we will reach out to you shortly.
Dedicated Senior Customer Success
Easy integration to your favorite tools
Complies with ISO/IEC 27001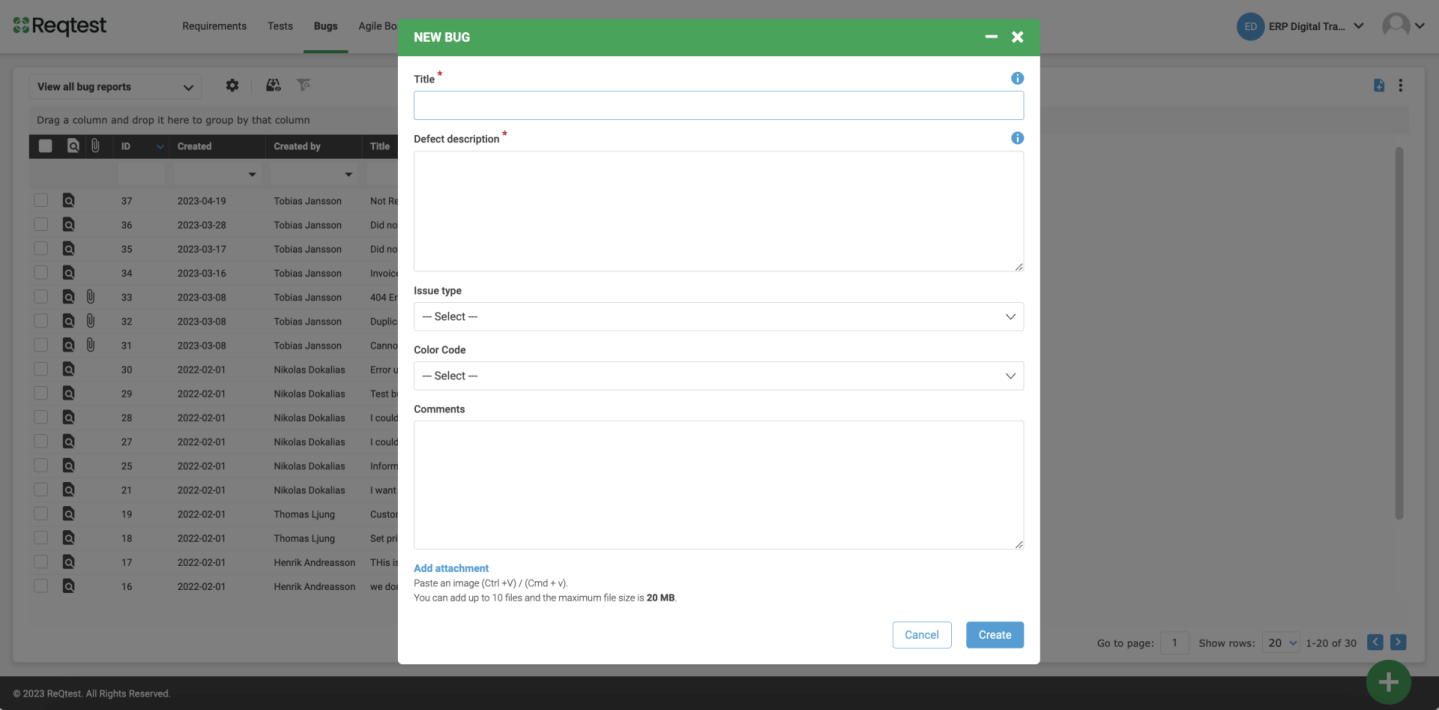 How it works
1. Report a bug
Create bug reports directly in Reqtest or through integrated tools like ServiceNow. In the bug report, you can include descriptions, images, screen recordings, and other necessary information. Bug reports can be generated directly from a test case by the tester.
2. Prioritize and resolve
A bug report can be sent directly to the reviewer for prioritization. The bug report is then forwarded to the developer to address the issues. Once the bug is fixed, the tester is notified to retest the functionality.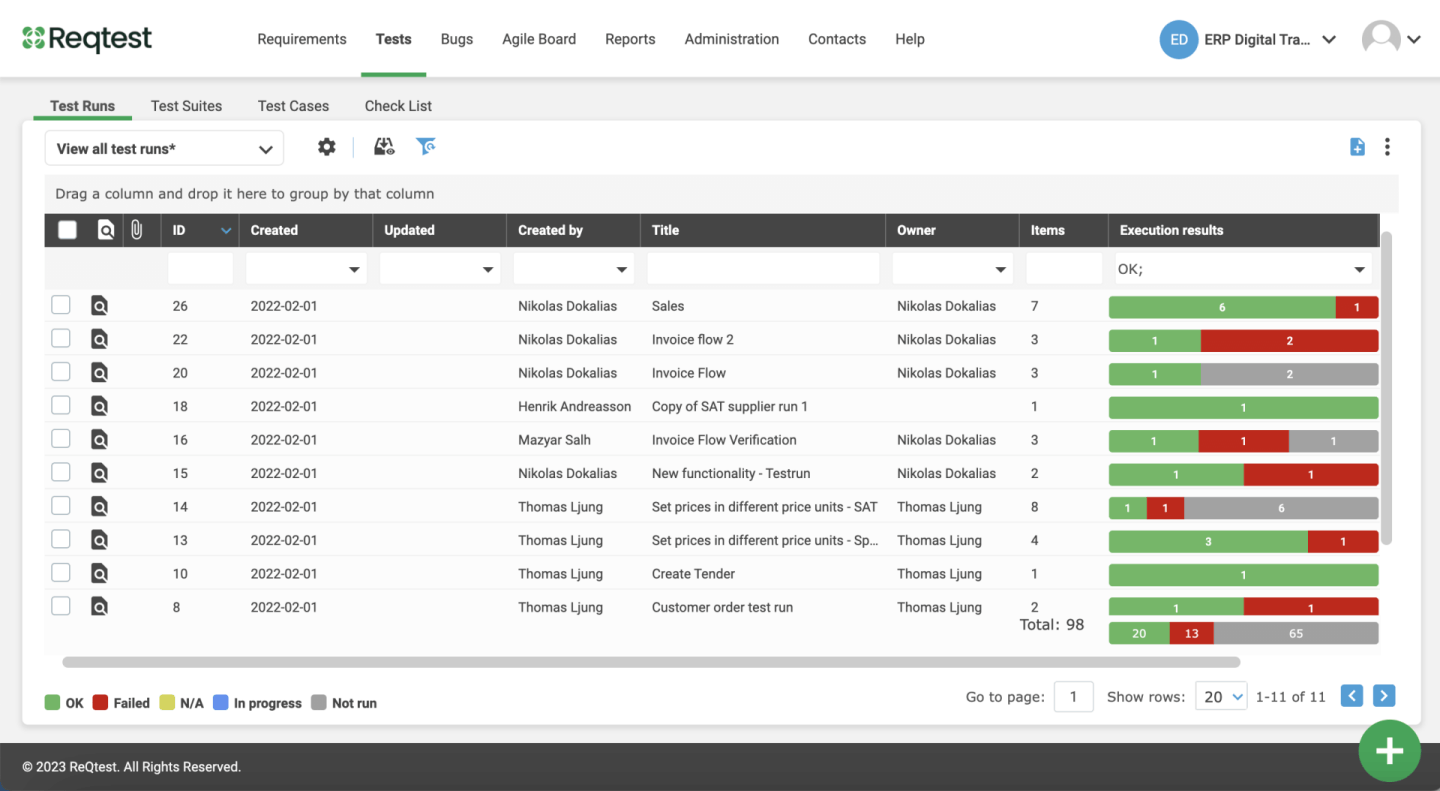 3. Manage backlog
Gather, prioritize, and resolve all bugs and bug reports. In Reqtest, you get a clear overview of the backlog and can effectively allocate the resources.
4. Full traceability and versioning
Reqtest provides full traceability, allowing you to see who did what and when. The bug reporting module also includes version control, making it easy to revert to a previous version if needed. All adjustments are updated in real-time, ensuring that users always have access to the latest version.
5. Integrate with your favorite tools
Integrate Reqtest with your favorite tools to enable a seamless and efficient workflow. Automatically transfer bugs from your test automation and reduce unnecessary tasks. Common integrations include Jira, DevOps, or ticketing tools like ServiceNow and Freshdesk.
6. Get valuable insight
Use our powerful reporting feature to analyze bug reports and gain insights, such as the number of bug reports and how the organization manages them over time. You can configure your own reports, create graphs, and save views. Monitor the quality of individual requirements or entire releases.