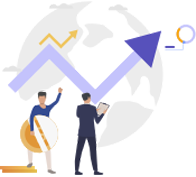 30%
Rise in project efficiency
20%
Rise in user satisfaction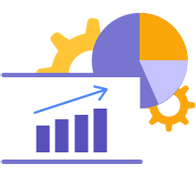 20%
Are you looking to improve your project delivery process & efficiency ?
Here is a success story of an organisation operating in the healthcare domain on how they improved their project delivery process and efficiency using ReQtest.
Company Profile
The company is a global leader in developing and deploying medical imaging technologies for healthcare providers. It is headquartered in the USA with a presence in over 170 countries across the globe and over 6,000 employees worldwide.
Problem statement:
What were the existing challenges in their operations?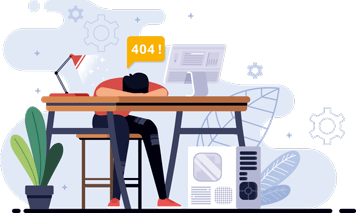 Being an industry leader, they are always on a lookout for ways to continuously improve their existing processes to maintain a competitive edge.
One of the key areas for improvement was project delivery. In their projects, the sign-offs and approvals were done manually.
These manual practices were prone to errors. There was no central repository to store project-related data. These reasons add up to a lack of transparency between customers and vendors.
Key Challenges:
Manual process for sign-offs & approvals
No centralized repository of project related data
Lack of collaboration & transparency
Business need:
A project manager at this company, who plays an instrumental role in handling project deliveries wanted to address the existing challenges in project deliveries.
Firstly, she wanted to implement a better approach to get sign-offs and approvals. She also wanted to prevent any miscommunications that were happening due to the existing manual process. The project manager wanted that customers get exactly what they ask for at the end of project delivery.
Major business needs:
Improve collaboration & transparency among project stakeholders
Ensure customers get exactly what they ask for
Solution Approach
How did the company ensure the online portal caters to their business requirements?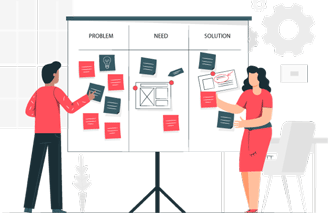 How did the company ensure project delivery success with their customers?
As the Project Manager was seeking out solutions for improving project delivery, she got in touch with ReQtest's solution team.
The Solution Experts at ReQtest suggested the Project Manager to manage all the projects' requirements on the cloud. The analog practices, namely acceptance by hand-sign-off should be replaced by getting the sign-offs and approvals through a real-time collaboration platform.
The Solution Experts also suggested that a centralized repository of project data could help in reusing the data. The Project Manager liked the approach and was convinced that once all these solutions are implemented it will significantly improve project delivery.
Solution:
Manage project requirements on cloud
Real-time collaboration platform for sign-offs & approval
Centralized repository for project data
ReQtest: Cloud-based solution to improve project delivery efficiency
ReQtest is a cloud-based tool that provides an end-to-end solution for improving project delivery. It offers a real-time collaboration platform for all the stakeholders in a project. The tool acts as a centralized repository for all project-related data.
The project manager chose ReQtest to digitally transform its project deliveries. ReQtest allows the project manager to work closely with all the project stakeholders such as customers, vendors, and developers with its collaboration platform. This helps to establish a communication channel between developers and end-users at the customer side for approvals.
With ReQtest, the sign-offs happen digitally. ReQtest provides an audit trail in real-time. The project manager could easily get information on what has been done by whom, and when. She can easily trace any gaps between delivery and end user's expectation. With ReQtest, she can proactively handle any issues that could lead to customer dissatisfaction.
The Benefits
What benefits the client experienced by using ReQtest?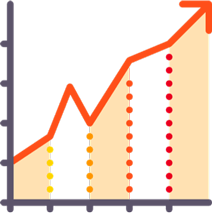 What benefits the customer experienced by using ReQtest?
By using ReQtest, the IT solutions provider was able to improve the overall efficiency of its project deliveries.
The IT solutions provider uses ReQtest as a collaboration platform for all ideas, requirements, feature needs, tests, test results, defects and bugs, and projects.
ReQtest enables the IT solutions provider to re-use the existing data for new projects. It also improved its capabilities to manage new projects more efficiently and scale up with ease.
Results
With ReQtest, the solution provider has improved its customer satisfaction levels. The success rate with their customer projects has significantly increased. Their existing data is re-usable across projects, hence improving their ability to scale.
Increased efficiency in projects by 30%
Improved customer satisfaction by 20%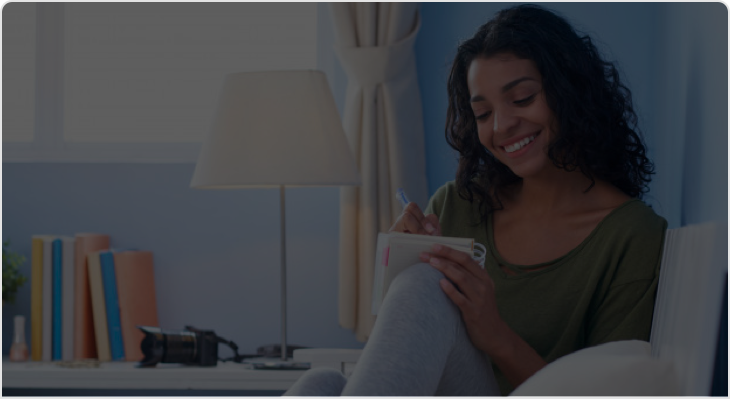 Housing
Find out how a leading student accommodation provider enabled their digitalisation initiatives using ReQtest.
Read more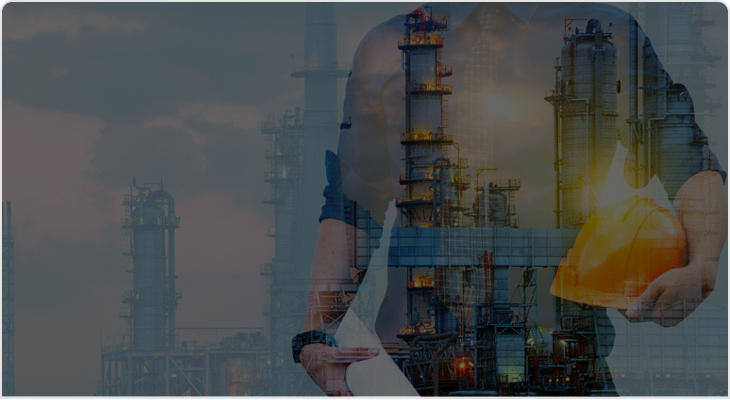 Find out how a leading student accommodation provider enabled their digitalisation initiatives using ReQtest.
Read more
Customer Speak:

Flexible simple & intuitive; the keywords for a scalable environment. Must say that I am extremely pleased with the quality & value ReQtest has been able to deliver.

Product Owner